We like seeing love in all of its splendor. That journey from strangers to establishing a life together is deserving of all the praise it receives.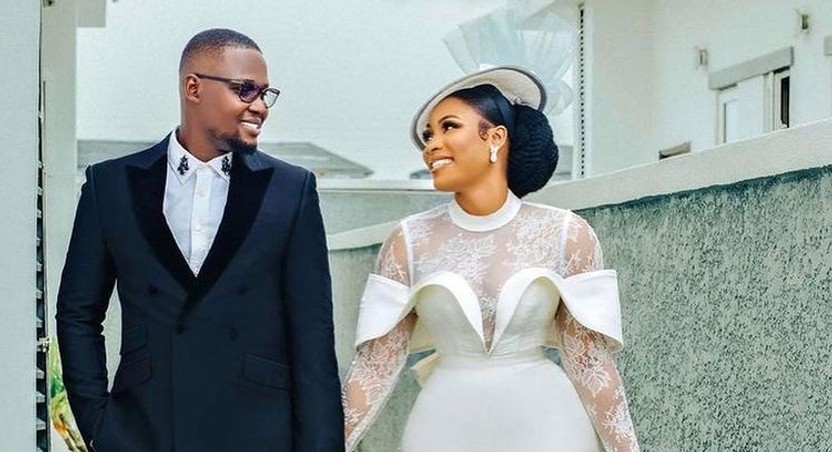 Even if it is difficult to stay up with the wedding gown trend, it is always nice to see brides in something unique.
Gbemi, our Nigerian bride, said "I do" to her husband in a lovely all-white themed wedding, and the photos left us speechless.
When it came to her wedding gown, the bride had a definite idea of what she wanted. Gbemi went out all the stops with the aid of her designer to create a one-of-a-kind confection.
The gown, which was made of a white wedding satin fabric with lovely white flower appliques strategically placed on the top of the knee-length gown, was extremely dazzling, fulfilling the bride's desire.
The gown had a lengthy train that ran from her waist to the floor, as well as some dramatic sleeves.
Gbemi completed her ensemble with amazing accessories, including a dazzling fascinator and high-heeled shoes that drew all the attention. We adore the design and added elements that set her apart from the rest of the brides we have seen this year.
In his black and white suit, the groom, on the other hand, looked handsome.
below are their photos;