A berserk story went viral on March 15, 2021, after a 17-year-old boy from Kasoa (Iron City) in Ghana's central region was filmed trying to remove a metallic ring from his finger and bleeding on his ring finger.
This video sparked outrage among netizens, who were concerned about the cure he needed to extract the ring from his finger, which was cutting him deeply.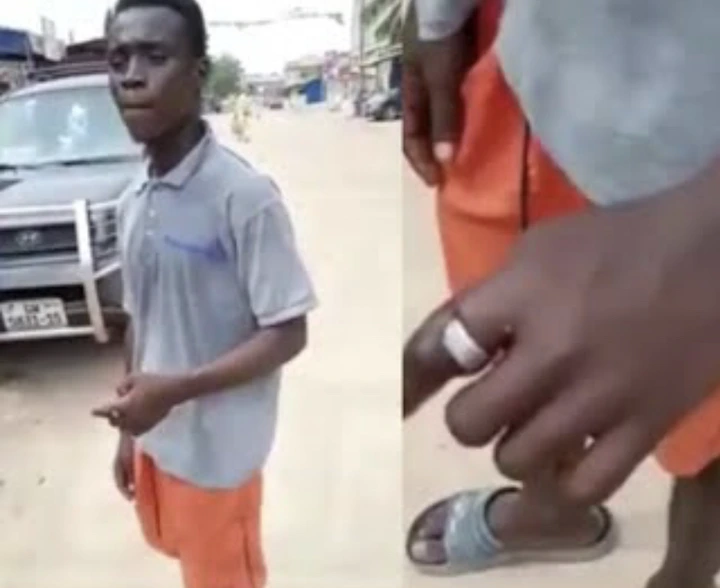 The suspected 'Sakawa' ring, however, was eventually removed from the teenager's finger with the aid of a spiritualist after it was cut in half as the only way to remove it.
Michael Otabil's mum, Salomey Otabil, recounted her ordeal live on TV about the squabble she had with his son after the ring was returned, saying: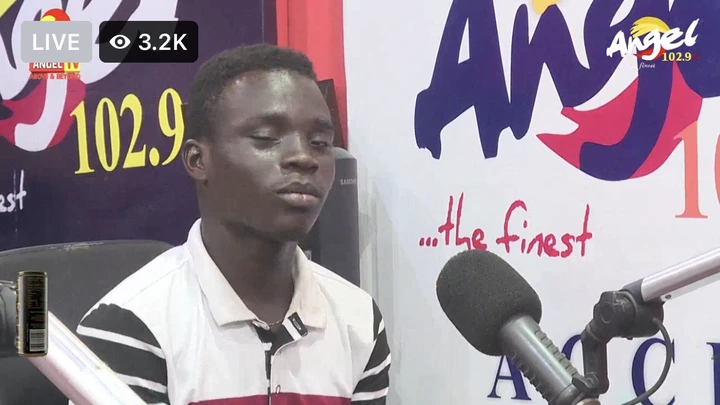 "After we consulted a spiritualist and he was able to help remove the ring by breaking it into two, the owner of the ring urged my son to return it so I myself send the ring but when I got to his house, he wasn't around but rather his mother so I left it and told her to give it to his son"
"Few hours later, some group of furious men stormed my house in search of my son where they even threatened to beat me but hopefully, my neighbors saved me"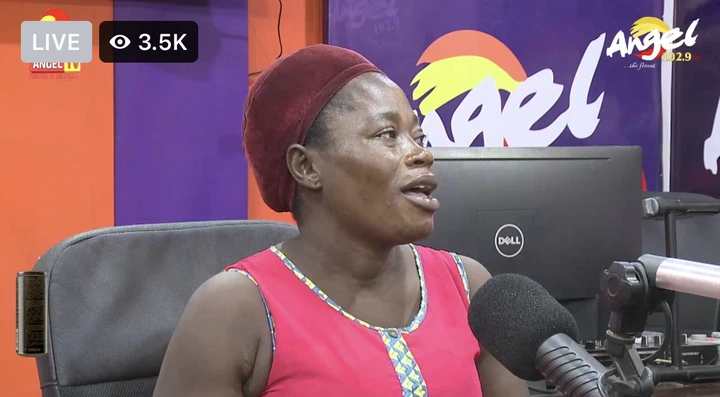 "So I decided to go and meet my son on his way home after I sent him because I was very scared that these furious men will attack him on his way home as my gut instinct urged me"
"So as I met him and was bringing him home, from nowhere they once again attacked us in a furious manner with broken bottles but God being so good there were people around who stopped them and helped to "bury the hatchet" other than that they might have harmed us.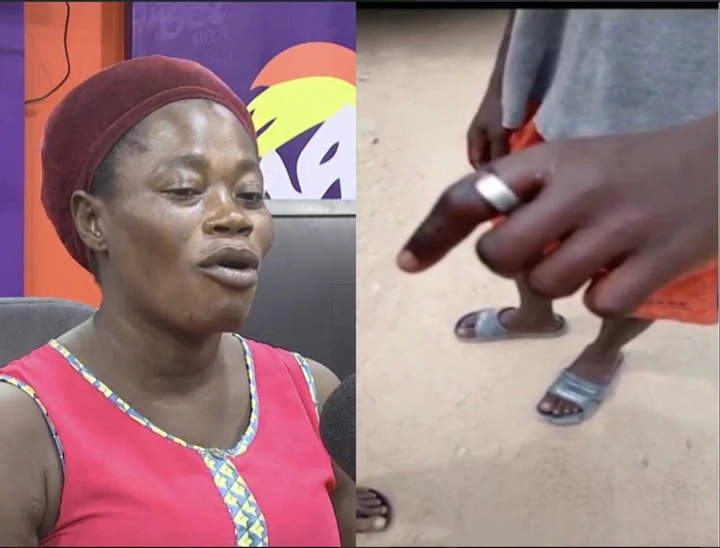 "This is all because of the broken ring and how my son wore it without asking for permission, it has landed him in trouble" She added