The Former Black stars captain, Asamoah Gyan has revealed that the people of Weija-Gbawe are knocking on his door as they want him to represent them at the parliament.
Over the years now Asamoah Gyan has been very good to the people of Weija-Gbawe where he lives as he continues to make living conditions better for them.
He recently paid for the road construction of major roads that was ongoing in his area and this act of his among others has won the admiration of many in the area.
Speaking in an interview at Adom FM, Asamoah Gyan revealed that his generosity over the years has prompted the constituents in his area to plead with him to stand as their member of parliament.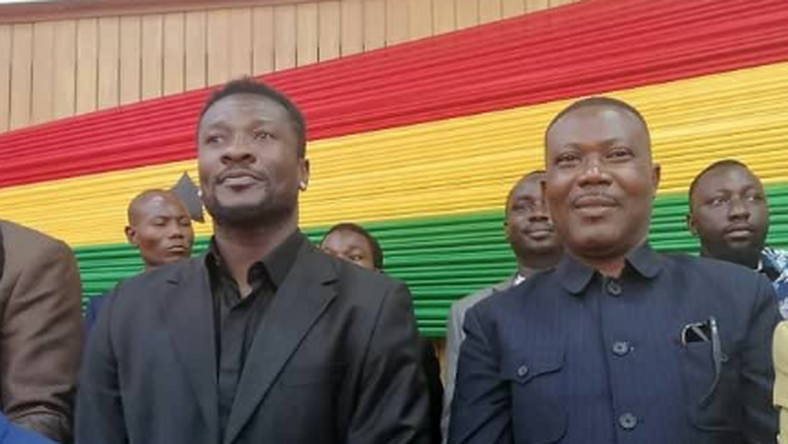 "I'm happy that people are grateful for what I have done. I said earlier that people want me to become their MP. The most important thing is that people are happy with what I have done", said Asamoah Gyan.
He added that there are many individuals who never had plans to pursue politics but some people saw the good in them and advised them to take that step.
Is Asamoah Gyan going to pick upon himself this political task?