A Ghanaian author has published a fresh conspiracy theory about Vice President Bawumia's proposed use of the Ghana Card as a universal identity to advance Ghana's digitization goal.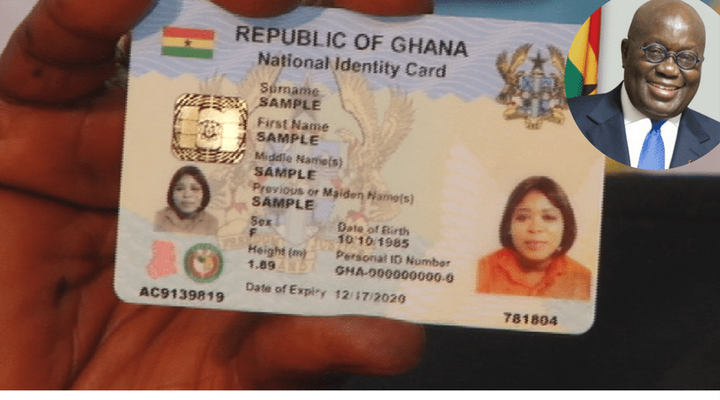 According to this well-read author, the card was developed to bring in the Biblical age of 666, when citizens who do not have and display their Ghana Cards will face severe inconvenience.
According to him, without the Ghana Card, Ghanaians and even non-Ghanaians living in the country will soon experience tremendous difficulties, similar to the foretold 666 period in which people will be required to present special identity before going about their regular activities.
The re-registration of SIM cards with the Ghana Card is one of the many difficulties that will be imposed to Ghanaians, according to this writer, tweeting at @GhanaSocialU…
In the end, many people will be unable to converse via mobile phones, buying and selling will be restricted, and residents would be controlled remotely, all of which are part of the 666 plan.
While many dismissed this assertion with scorn, the writer was adamant in his view that Vice President Mahamudu Bawumia is promoting the digitalization agenda in order to control the lives of all Ghanaians.
"You guys don't understand what's going on right?! The Ghana Card becomes like chip u use to access everything n without you can't do anything! All this to digitize us and bring us to the 666 ! Without the card u won't be able to trade(buy n sell) as your Momo is connected to it :" he wrote.
Below are some of the comments the post garnered
@FixAfricaNow: This is how christians criticised social media and attributed to your so called 666. Today, same pastors are using same social to preach the book your slave masters gave you. Region is to control the mind & has become nuisance to our development. Think outside the box
@Owusu_Critical: So without SIM card how can u make calls?? Is that also not part of 666?? Mo de333 gyimiii nkoaaa
@ohenebaaadjoa wrote: The fact that a short while ago people were calling on government and network providers to find way to end mobile money fraud and find a way to track kidnappers and criminals but the solution is 666?
@Akosuahere wrote: Stop spewing your mind. Read and understand Revelations maybe you will understand 666 better. Rather tag this as a conspiracy theory. You've a lot to learn from the word as a son of God Be informed before you misinform CHRISTIANITY IS NOT DUMB
@pianosecretary wrote: It's great if u r giving an awareness but if u r trying to wane people from signing into it then u r wrong cos this are things that will surely come to pass. We can't stop it in anyways. Also, don't be worried about this ignorant who are jux insulting.