Shatta Wale, who has been trending in recent days due to statements he made against Nigerians, has spoken out on the controversy surrounding him.

Shatta Wale, according to Ibrah, should quit talking about his "pure water" show and let people worry about more important things.
Ibrah's remark comes after Shatta Wale said at his freedom wave event at the Accra Sports Stadium that he wouldn't need Nigerian artists to fill the stadium or even the 02 venues.
According to Ibrah One, there is no difference between a free concert and a ten cedi concert, thus Shatta Wale should respect himself and quit talking about his pure water event since Patapaa can fill the stadium with ten cedi tickets.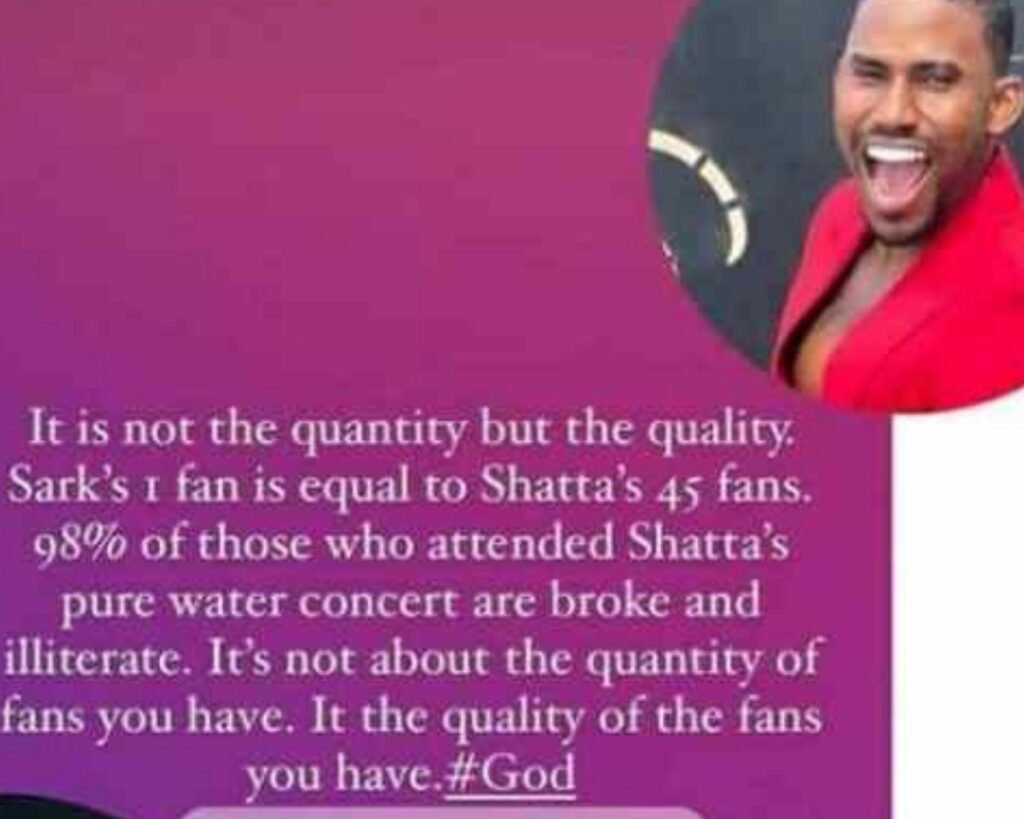 ABOUT AUTHOR
The public have an insatiable curiosity to know everything, except what is worth knowing so I write what's need to be written. An online critic and sports fanatic with a Degree in Telecommunications Engineering.