This morning, the people of Awutu Breku were apprehended and turned over to the Awutu Breku police command two offenders, Stephen Appiah, 21, and Kwame Elliot, 27 years old, who were both charged with motor theft.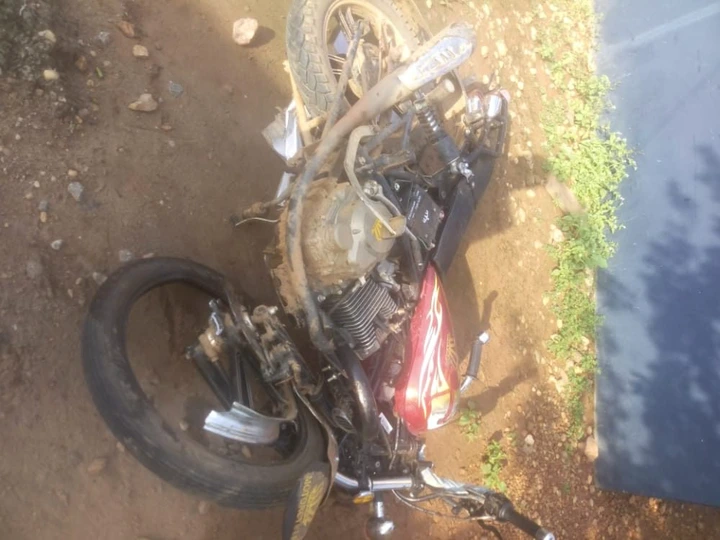 According to the victim, Daniel Antwi Brown, he got up at the crack of the morning to ride his motorcycle, but his motorcycle was nowhere to be seen.
Eventually, after an hour of furious searching, he was able to locate the suspects who were hiding the motor in a nearby forest.
According to him, he swiftly enlisted the help of his friends to apprehend the perpetrators, who were eventually handed over to police at Awutu Breku.
The event was confirmed by Angel news reporter Opanyin Darko in an interview with Awutu Breku station officer Chief Inspector Stephen Tamaklo.
He went on to say that investigations into the situation are well underway and that they would be brought before a court of law for prosecution very soon.
He stated that motorcycle theft had grown widespread and that it was necessary to attack the issue head-on in order to stop it from spreading.
"We are almost finished with the investigation, but in order to ensure that we have tied up all loose ends, we must take our time and make sure that everything is perfect before we can proceed to trial."