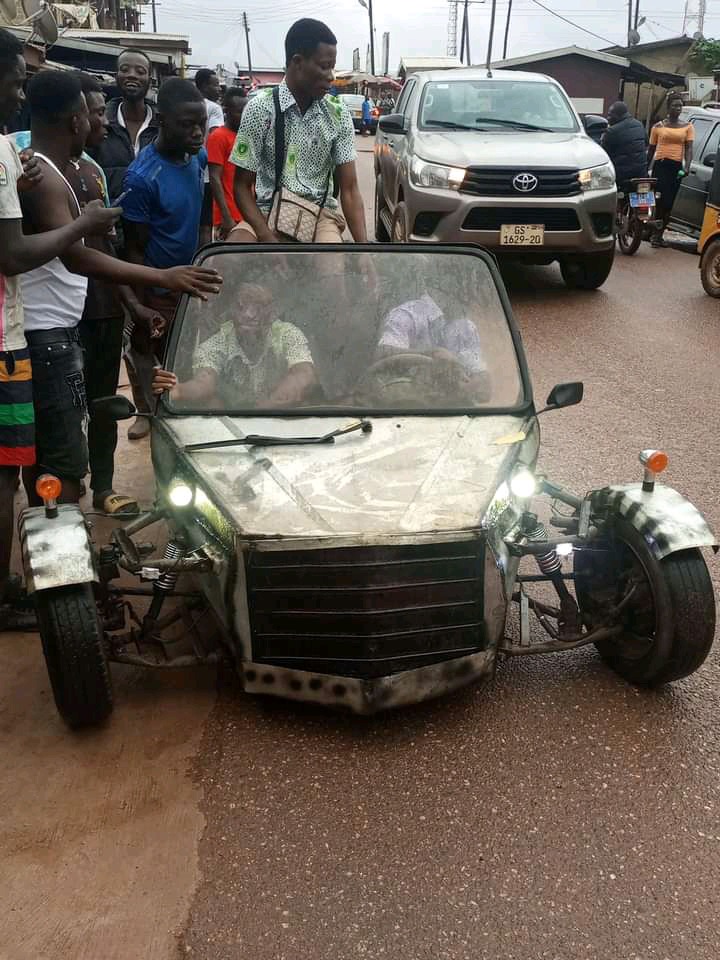 Several people in Ghana possess the skills and potential to design a wide range of products that, if implemented, might significantly improve the country's economic situation. However, the resources necessary for these individuals to manufacture these items are lacking.

A student from Osino, known as Osec, has built himself an automobile, which he uses to get to and from school during the recently concluded West African Senior School Certificate Examinations (WASSCE) (WASSCE).
This young man was discovered driving the car in one of the viral photos that went popular on social media, and his pals were overjoyed to see him. If this young man is given the opportunity, he will be able to produce these automobiles, which will in turn contribute to the growth of the country's economy.