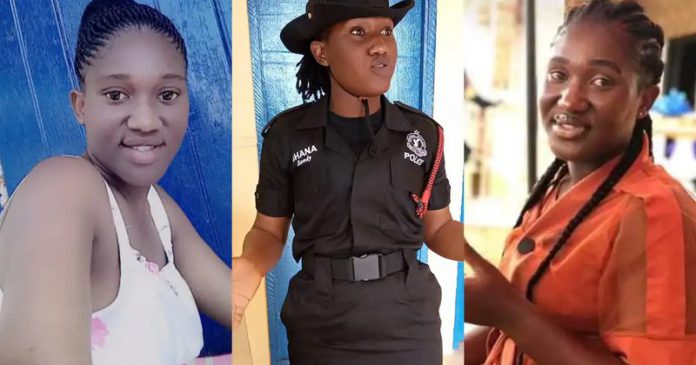 Sandra Asiedu, a police constable stationed at Damango, was killed on August 2 while performing her duty as a police officer by enforcing the law.
Sandra was allegedly murdered by his lover, who came over to see her but fled after killing her in her own room, according to sources.
Many people, including Sandra's family and friends, cried their hearts out during the officer's mournful burial as they mourned the loss of their dear friend and daughter.
Sandra's mother, dressed in white and black, sobbed hysterically as her daughter, who was meant to bury her when she died, was instead buried by her.
Sandra's colleagues and friends from the Ghana Police Service were also present at the funeral, paying their respects and bidding her farewell.
Watch the video below: