Atheists are people who do not believe in religion. These people are opposed to the concept of God and religion. They think that things happen as a result of their attitude and will.
In Ghana, there are some personalities who are fortunate yet hold opposing views on religion. When asked to offer their opinions, these celebrities talk negatively about God or gods.
Among these celebs are Wanluv Kubulor, Mzbel, Anita Asante, and Debora Vannesa.
1.Wanlov Kubulor
Emmanuel Owusu- Bonsu, a Ghanaian- Romanian musician, and film director is well known as Wanlov Kubulor.He is a brother to the Ghanaian female artiste Debora Vannesa known by her stage name Sister Derby or African Mermaid.
Kubulor has on countless occasions mocked God and Jesus Christ as well as Prophet Mohammed on his social media pages. Wanlov claims he believes in the world of scientists than God.
2. Mzbel
Ghanaian hiplife artiste Mzbel was born Belinda Ekua Amoah on December 26, 1979. She is the last child of Mr. Albert Amoah and Madam Agnes Nyarko. She grew up on the street of James town and Mallam.
Mzbel is a good definition of an Atheist. During her interview with Stacy Amoateng, she stated that there is another story about an Egyptian god named Horus that is identical to Jesus, so choosing one over the other makes no sense.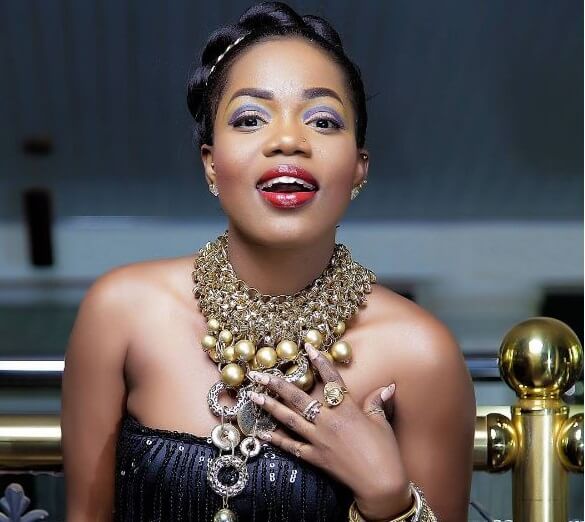 She considers the whole Jesus and God story to be a folktale or an Anansesem constructed by Whites to highlight Supremacy.
3.Anita Asante
The host of a famous Metro Tv morning ride show is an outspoken atheist. Mzbel's close friend and journalist has claimed severally that she has no time for God or Jesus, assuming they exist. Religion, according to the journalist, is a weapon used to manipulate people that has no real purpose.
4. Debora Vannesa
Debora Vannesa Owusu- Bonsu is a Ghanaian tv presenter, musician, model. She's known by her stage name Sister Derby or Africa Mermaid.
The young artist was once a devoted Christian until she said in an interview at Nkonkonsa.com that she feels religion was created for the sole purpose of controlling people. She claims it's not needful because religious leaders commit sins every day.
5. Blakk Rasta
Famous Ghanaian radio presenter and reggae artist, Blakk Rasta has made it clear that he is an atheist. He was born as a Muslim, Blakk Rasta says he does not believe in God any longer.
Blakk Rasta has achieved a lot for himself in terms of his career and talent. He's on record to have met then US- President Barack Obama, and also traveled across the globe.
6. Avram Moshe
Avram Moshe is a pastor who has renounced God and Jesus and is now an atheist and a leader common-sense family. The group refers to using common sense than believing in an unseen God.
He called his followers to throw away their Bibles as the book was written by the Whites to have dominion over other races. Avram has also been mocking Christians who pay tithe.
ABOUT AUTHOR
The public have an insatiable curiosity to know everything, except what is worth knowing so I write what's need to be written. An online critic and sports fanatic with a Degree in Telecommunications Engineering.