A Nigerian adolescent named Awal Muhammad Mustapha has been branded the "World's Youngest Billionaire," and he has the supercars and house to prove it.
Ismail Mustapha, often known as Mompha, is the father of the youngest billionaire in the United Kingdom, according to The Sun.
Mompha's son, Awal Muhammad Mustapha, has been branded the "World's Youngest Billionaire," after purchasing his first house at the age of six and flying across the world in a private jet.
This was revealed during his father's money laundering and fraud case with the Financial Crimes Enforcement Network (EFCC).
The Nigerian businessman is currently accused of money laundering and N32.9 billion in computer fraud on a modified 22-count charge sheet.
According to The Sun, "the pint-sized pre-teen influencer – actual name Muhammed Awal Mustapha – flaunts his blingtastic lifestyle to his 25,000 Instagram followers."
He appears in one photo standing on the hood of a cream Bentley Flying Spur, which he claims his father bought for him as his first car.
In another, he stands in front of a scarlet Lamborghini Aventador while dressed to the nines.
In the caption, he said, "Happy birthday to me."
More flashy cars, including a yellow Ferrari, can be seen outside one of his massive luxury mansions in Dubai.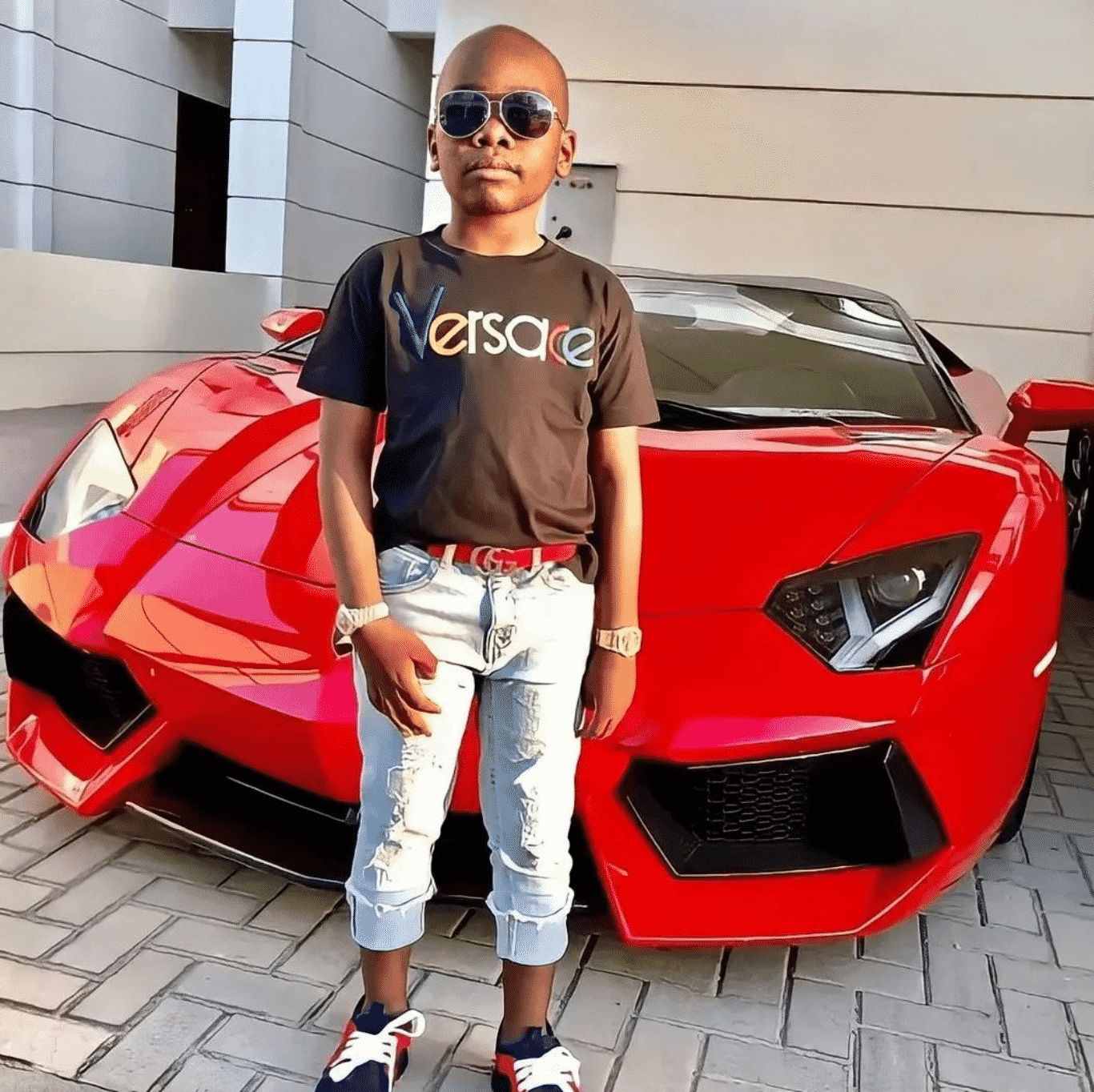 Ismailia Mustapha, a multimillionaire Nigerian online personality known as Mompha, is Muhammed's father.
Mompha senior shares his son's affluent tastes and is well-known for his extravagant spending and A-list lifestyle.
He alternates between Lagos and the United Arab Emirates, posting images to his over one million Instagram followers.
He is photographed carrying large sums of money, staying at seven-star hotels, and driving supercars. For Mompha Jr's sixth birthday in 2019, he gifted him his first mansion.
ABOUT AUTHOR
Adinkrah Cyril is an established web designer, computer instructor, and content creator. He creates blog content for bestshowbiz.com as well as it's associate strings of websites.
As a content creator, Adinkrah is good at his work and his engaging contents have earned him a nomination as one of the best bloggers in the country. Contact Adinkrah Via Email
You can also contact anyone associated with bestshowbiz,  through the website's contact page located on the header of the website.