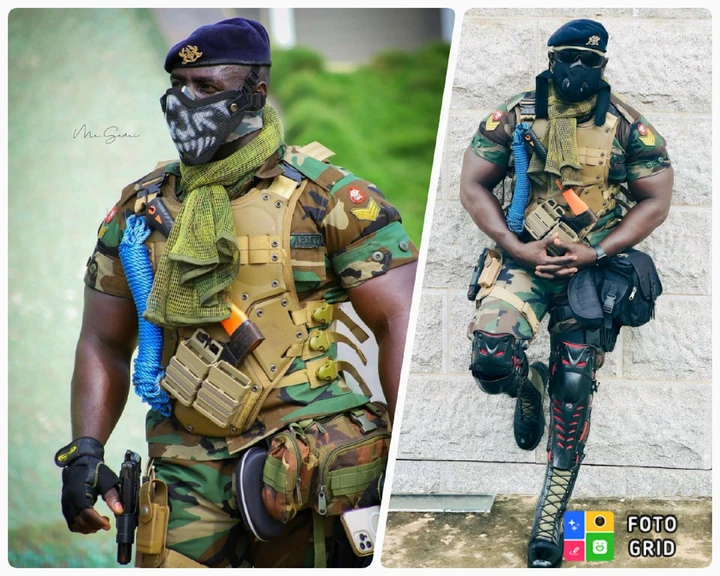 The Ghanaian military is one of the most well-respected security forces in the country, and the military profession as a whole is well-respected and treasured across the world.
Recently, photos of a Ghanaian military soldier went viral on social media, garnering a lot of interaction and comments. Today, we were able to identify this officer and obtain further photographs of him; he has been identified as Raymond Kwaku.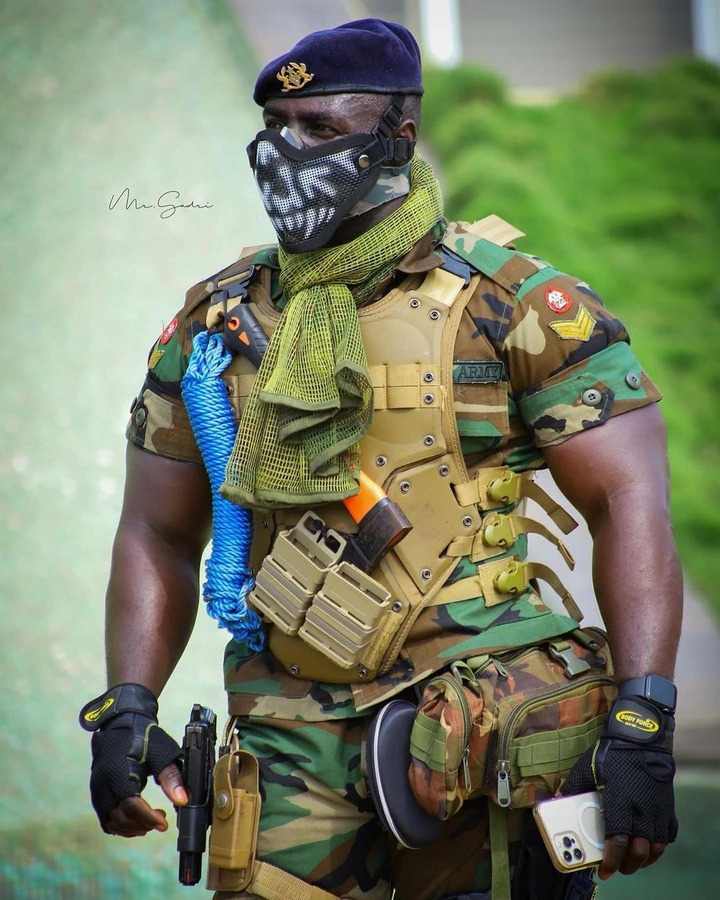 The officer has a sizable social media following and is often regarded as the Ghana army's officer with the most muscular physique.
Raymond Kwaku's photos have won the hearts of social media users, and he has elevated the military uniform to a new level with the way he poses in it. Let's take a look at some of the officer's photos that are now trending on social media.
see more photos below: