The NDC's Samuel Okudzeto Ablakwa argued in parliament two days ago that the majority caucus had presented a fake Adwoa Sarfo in order to pass the 2022 budget.
The lady who sat in Adwoa Sarfo's seat in parliament, according to the NDC's top brass, was an impersonator.
According to photos of the alleged impostor Adwoa Sarfo taken in parliament while she was seated, it appears that either she is an impostor or the Dome Kwabenya MP has gained weight.
In the midst of the controversy, some social media users with FBI access have posted a couple of photos on the internet that are thought to be of the woman who impersonated Adwoa Sarfo.
This woman bears a striking resemblance to Adwoa Sarfo, as evidenced by these photos, making it easy for her to pose as the parliamentarian.
Because she was photographed wearing the NPP's tee during a rally, it appears that she is a big supporter of the party.
Users who came across this photo on social media have deduced that she is the same person who impersonated Adwoa Sarfo in parliament two days ago.
below is her photo;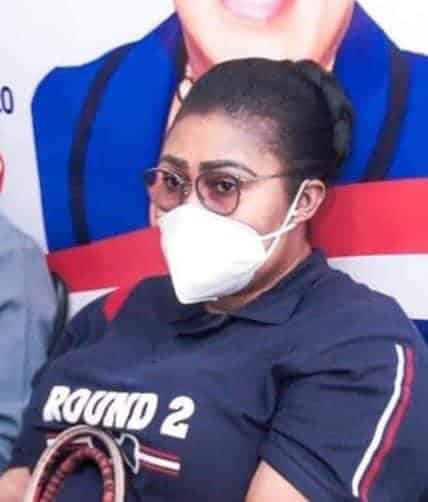 ABOUT AUTHOR
Narnarh Berry have been creating content for blogs which includes Buzzgh.com and bestshowbiz.com, you can contact her via Email on [email protected]