Celebrity status comes with its own set of speculations and false claims that the media promotes, and plastic surgery is one of those assertions.
While some celebrities have gained their physiques through good genes, others have been accused of having surgery to get their desired results.
There are a few reasons why a healthy, full-grown lady might want to have her body reworked or treated by a plastic surgeon. Some say it's for aesthetic reasons, while others say it's a way to increase their self-esteem.
Based on rumors and various claims leveled against them, Here are seven(7) Ghanaian celebrities who have been accused of undergoing cosmetic surgery.
Late last year 2020, veteran Ghanaian actress, Nana Ama McBrown was in the news for allegedly going for butt surgery with a fake name.
When McBrown returned from a trip in 2021, she made headlines for an alleged butt lift. She caused a massive stir on social media after releasing explosive photos that showed that her butt has been inflamed!
After the birth of her daughter Island Frimpong in 2021, actress Fella Makafui was compelled to reveal that she had butt surgery.
A social media fan appeared so confident that Fella had gone to Obengfo to regain her figure after childbirth.
Gospel musician, Gifty Osei is said to have allegedly gone for butt surgery this year. Although Gifty Osei had a very flat butt, she appeared on social media in a Barbie-doll-like pose one day and it sparked rumors.
Since then, she's stopped wearing loose dresses to flaunting her big butt in tight clothes. The artist has since not come out to debunk or affirm the allegations.
Maame Serwaa recently went viral after rumors that she's gone for a tummy tuck. According to rumor mongers, she has gone to remove some fat from her tummy and dumped it at her butt.
The young and attractive Kumawood actor, who also performs as a singer, has been accused of having surgery to expand or improve her buttocks. According to netizens, one of Yaa Jackson's viral photographs shows a surgical mark, indicating that she has undergone cosmetic surgery.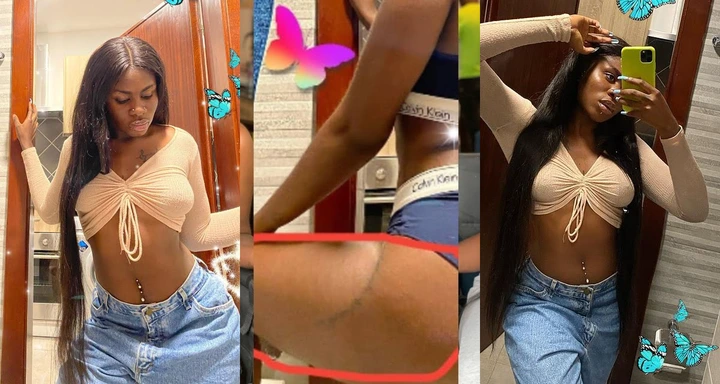 Gafah is another Kumawood starlet who has been accused of having buttocks engagement surgery as well as waist and hips surgery. The stunning and accomplished actress, on the other hand, has denied having undergone cosmetic surgery.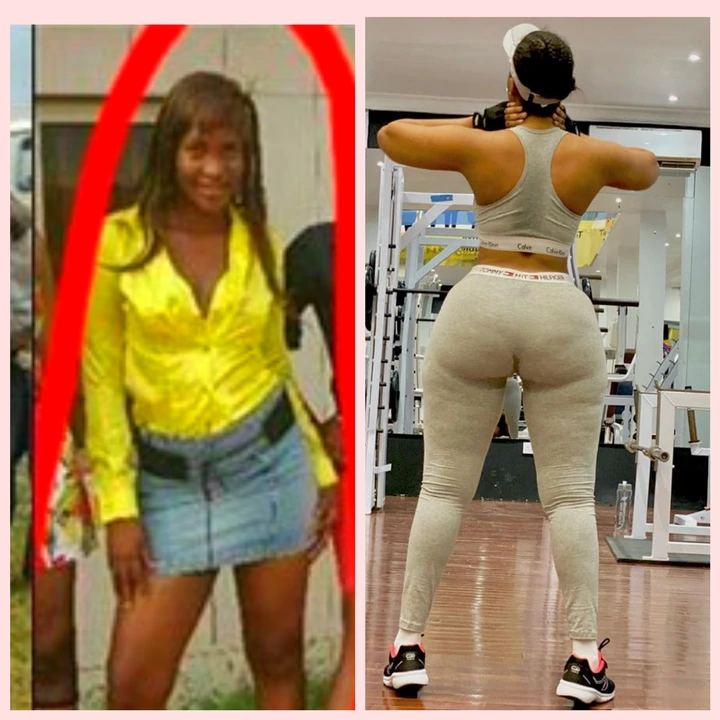 Cambian Ghanaian-based actress who now leaves in the US is also one of the celebrities who came out publicly to confirm going under the knife. she has a tiny waist and a huge backside and hips.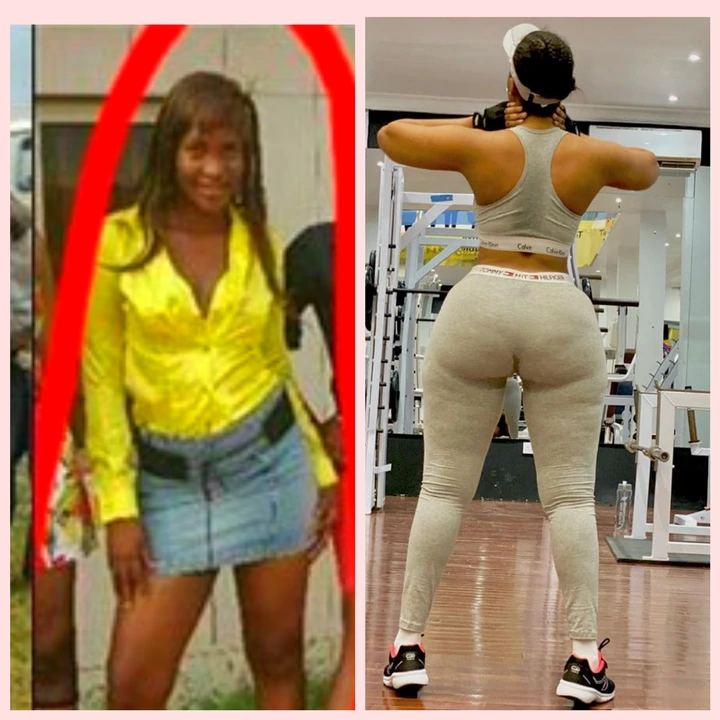 ABOUT AUTHOR
Eugene Nyarko is an entertainment and showbiz pundit, writer and freelance blogger. He is passionate about what he does and has help increase the value of entertainment contents online. Eugene is also a Java programmer, you can contact him via Email- [email protected]