Those who really enjoy the country's wonderful facilities are those who live in Accra, Kumasi, Takoradi, and other important cities in the south.
This is why some doctors, teachers, and civil workers refuse to work in rural areas.
Because most of our leaders live in Accra and other big cities, they do not know what is going on in our local communities.
During elections, they would drive their V8 through muddy and wooded roads to campaign for votes.
The image below is from a Facebook group called Professor Jane Naana Opoku-Agyemang for 2024.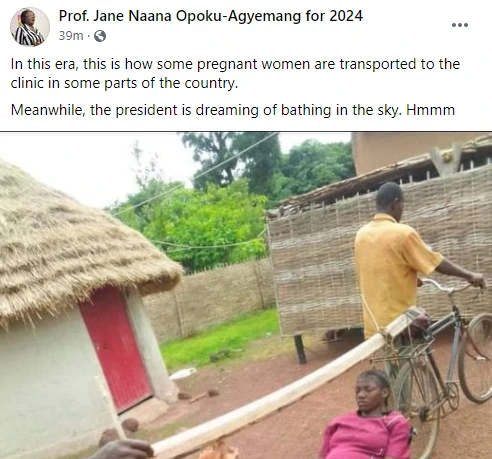 According to the image, two bicycles must be linked with wood to serve as an ambulance.
A pregnant woman is seen lying between the two bicycles.