Ramsey Nouah is a Nigerian actor who has managed to stay relevant through multiple generations of the industry. He seemed to have it all: good looks, celebrity, a lucrative career, wealth, and the perfect family.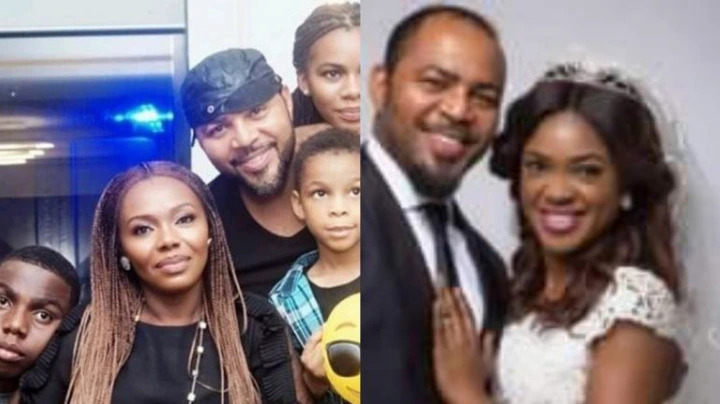 Furthermore, Ramsey Nouah's wife and family are stunning in every way. Many people are curious about the actor's family (wife and children), whom he has kept out of the spotlight and the spotlight of his work for numerous years.
Unlike other celebrity wives who like the limelight, Ramsey Nouah's wife has chosen to keep her family out of the spotlight. He has progressed in the film industry, and he now produces and directs. Ramsey Films is the name of his producing company. Ramsey is one of Nigeria's highest-paid actors, having featured in over 100 films. He represents Western Lotto, Globacom, and a number of other companies as a brand ambassador.
Ramsey and his wife have three children as a result of their marriage. Quincy, Camil, and Desiree Nouah are their two boys and one daughter. They are all grown up now, as seen by a red carpet event they attended with their father in 2020.
Ramsey Nouah and his wife have managed to remain together and establish a robust family for over two decades in an era when celebrity marriages are notorious to be short-lived.
below are their photos;