Nana Agradaa was detained on April 22 by a combined team of police and national security officers who stormed her two television stations and shut them down.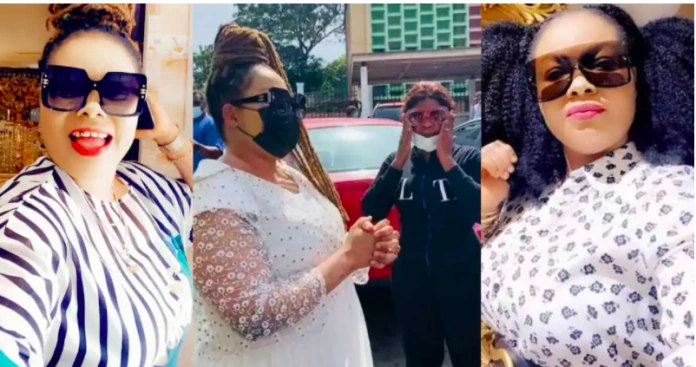 As a result, Nana Agradaa was charged with charlatanic exhibition in violation of section 137 of the Criminal Offences Act, 1960. Section 110 of the Electronic Transactions Act of 2008, Act 772, was used to prosecute her.
Agradaa pleaded not guilty to the allegations on April 22 and was released on GH500,000 self-recognizance bond.
However, Agradaa was fined GH46,000 by the Accra Circuit Court, which was presided over by Emmanuel Essandoh, for running television stations without certification and presenting what the court deemed to be "charlatanic material."
According to court papers, Agradaa was fined GH36,000 for running a television without the proper documentation from the authorities, and if she does not pay the fee, she would be sentenced to three years in prison.
She was also fined GH10,000 for broadcasting charlatanic materials live on television. If she does not pay, she will be sentenced to another year in jail, bringing her total sentence to four (4) years.