In a viral video, an anonymous lady presumed to be a fetish priest is shown abusing another woman.
The fetish priestess was first seen pulling the woman to the floor, slapping her in the face many times, stepping her feet on her, and ultimately picking up a knife to take off all her clothes, according to footage shared on social media, mainly on Facebook.
Almost stripping her down to her underwear.
While others looked on and snapped pictures and films, she gave her a haircut and ridiculed her. In the video, the fetish priestess accuses the victim of practicing witchcraft on their family.
And that she meant to murder the fetish priestess's only son, but was killed by her gods' ghosts.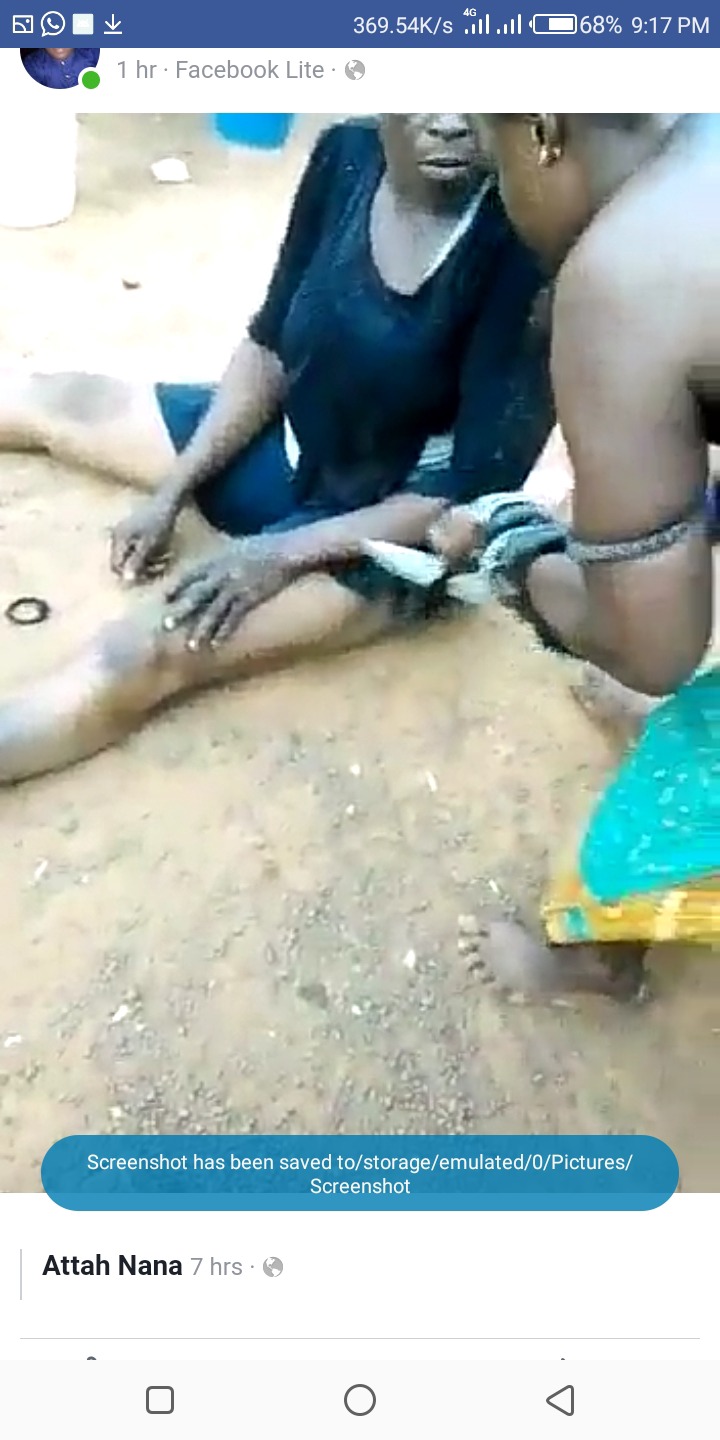 In the video, the victim also accepts responsibility for her actions, naming the individuals she killed and pleading for forgiveness. She requested that the fetish priestess assist her, beat her, and exorcise the bad spirit from her.
She even inquired if she might sacrifice her to her gods because she had done enough sins.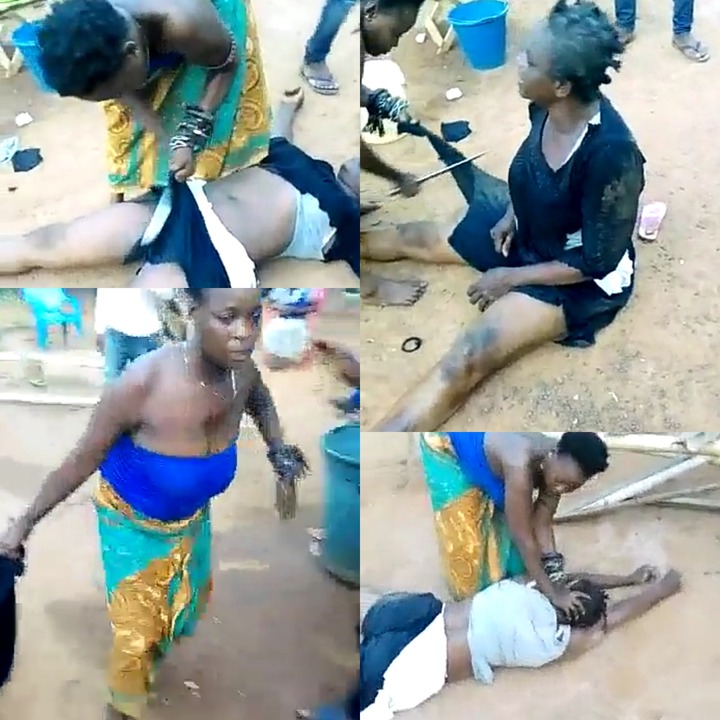 Many people have seen the video, prompting the priestess and her victim to be arrested for Hunan rights violations and the victim's proclamation of killing people.