Destiny Daniels, Regina's sister, has compiled a list of everything she has received from her only this year, 2021.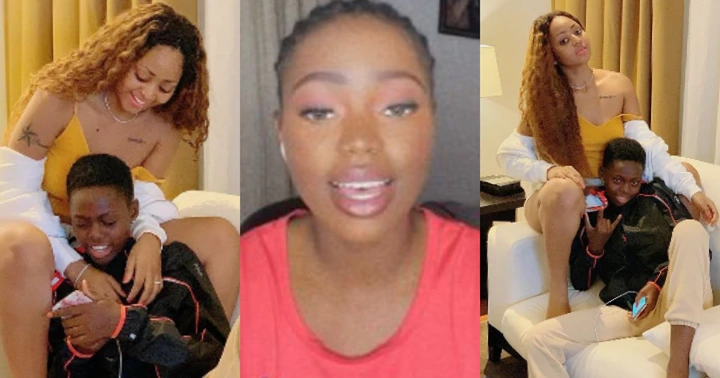 Regina Daniels' sister, in a discussion published on Instagram, reaffirmed her love for Regina by listing the gifts she has previously gotten from Regina.
Destiny said that her sister had previously purchased her an iPhone 12 Promax, $5000 in cash, an airport, and an unnamed awaiting present.
Destiny informed Regina that she adores her because she constantly surprises her with presents.
Regina responded by posting the conversation on social media and expressing her love for her sister.
Regina claims to be on cloud 9 every time her sister compliments her.
below is a screenshot of their chat;