An award is known as "Something Wicked" is given out by Hitz 103.9 FM each year to recognize personalities and celebrities in the entertainment business.
This award seems amusing to Ghanaians and honorees since some of the award's titles are extremely contentious. After seeing these prizes, some Ghanaian celebrities laugh, while others are upset.
After discovering his award from Hitz FM, Prophet Kwabena Boakye Asiamah, also known as Odeefuo Ajagurajah, the founder and head of the Ajagurajah Movement in Ghana, has been upset.
Odeefuo Ajagurajah received the title "Kasa Pooley Of The Year." If someone refers to you as 'Kasa pooley' in Ghanaian, it suggests you like to talk a lot.
According to Hitz FM, Prophet Ajagurajah was the most outspoken and famous figure in the country in 2021.
After seeing this honor, the man of God lashed back at Hitz FM and the event's organizers. This is what he said on his official Instagram page:
"Me Kwabena Boakye Kasa Pooley, have a look at this. Your face resembles toothpaste ".

Some Ghanaians responded to Prophet Ajagurajah's remark by saying that he deserved it since he talks too much.
Others counseled the man of God not to worry about Hitz FM or the award's organizers
check out his post.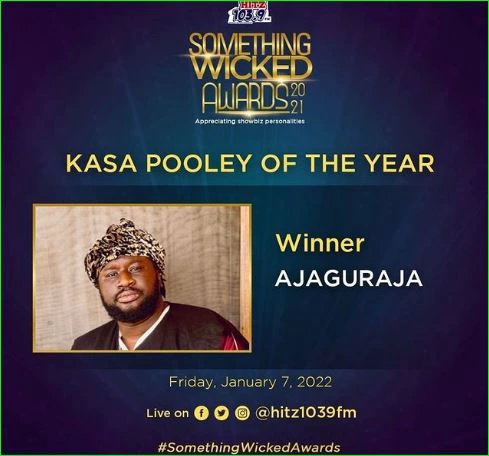 I go by the name Effah Gideon publicly known as Anisco Army, I am a content creator and very passionate about that. I am also a Graphic Designer and can be contacted via email at [email protected]