Pre-wedding photos of a tomato seller and a wheelbarrow have caused a stir on the internet.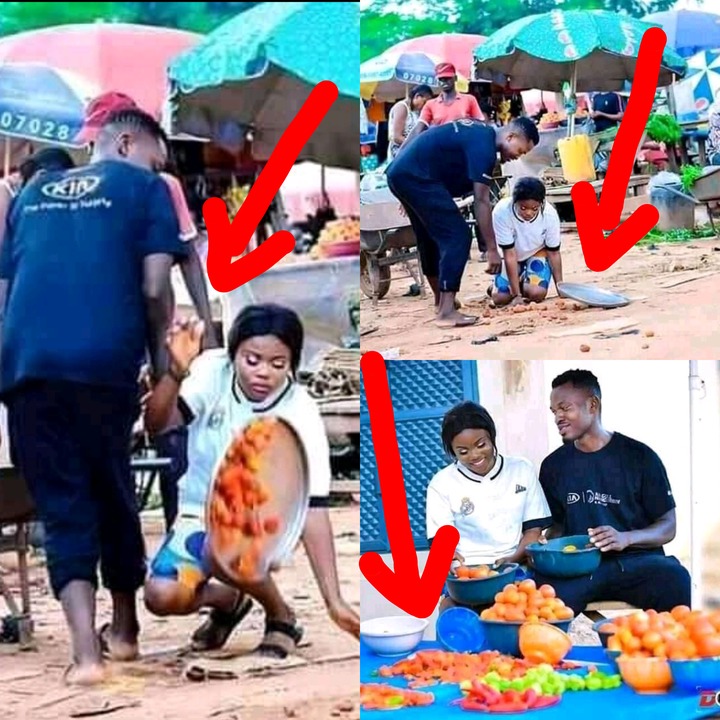 it appears that many people go the extra mile just to trend and for likes during their pre-wedding photos.
while others find a serine place and take their pre-wedding photos, this couple chose to have theirs at the market place.
in the photos, as we sighted, a handsome young man who happens to be the groom to be was seen pushing a wheelbarrow while the beautiful lady who also happens to be the bride was also seen hustling tomatoes.
the funny thing the photos go ahead and show the man mistakingly pushed the lady's tomatoes on the floor and helped her picked them up.
probably they are telling us their love story since they fell in love while picking up the tomatoes and right there the chemistry worked.
see their photos below;