According to the information, we have gathered, a popular Snapchat user known as Girl Boss has been arrested in the United States for fraud.

She was apprehended by the FBI in America, according to our sources, for allegedly engaging in fraudulent activities.
A Snapchat user, along with another person, broke the news of her alleged arrest by posting screenshots and photos of court documents online.
He claims that Girl Boss has threatened to take action against bloggers who post or share the story online.
In another post, the revealer claimed that Girl Boss has been picking up money for some boys in Accra but then defrauding them.
Please see the screenshot below.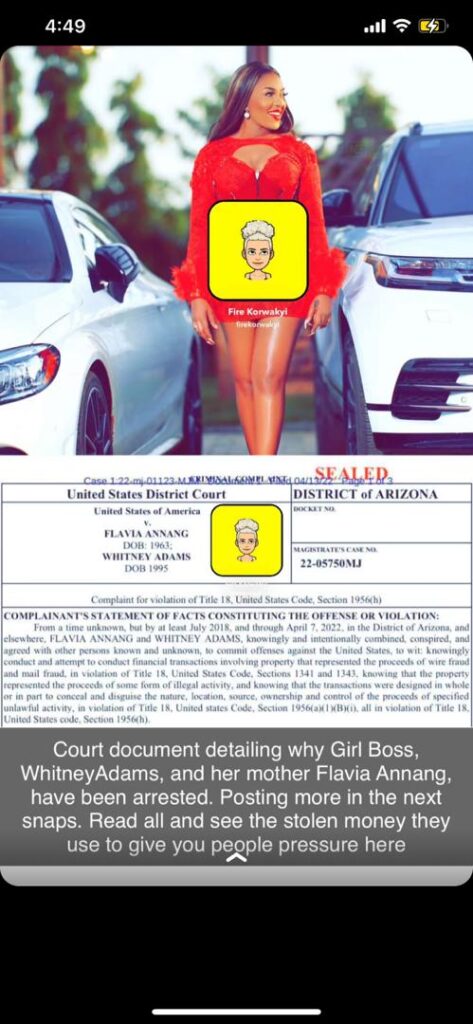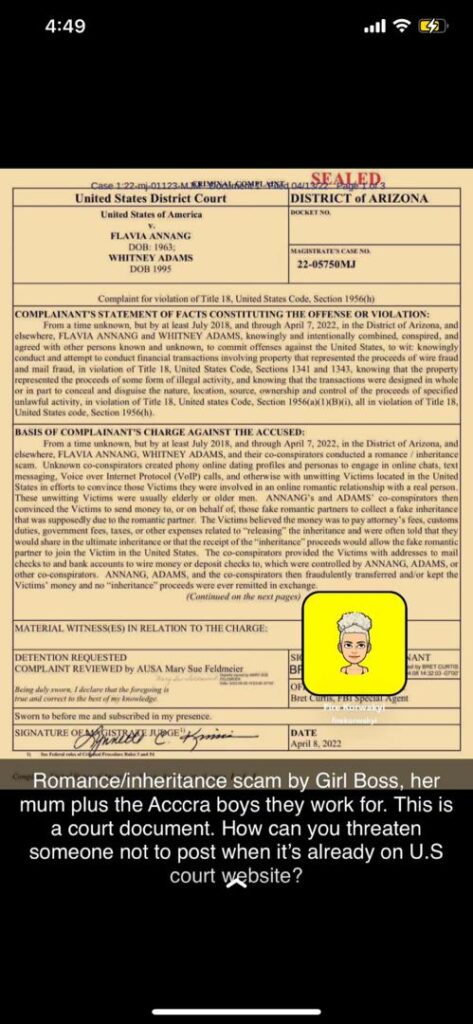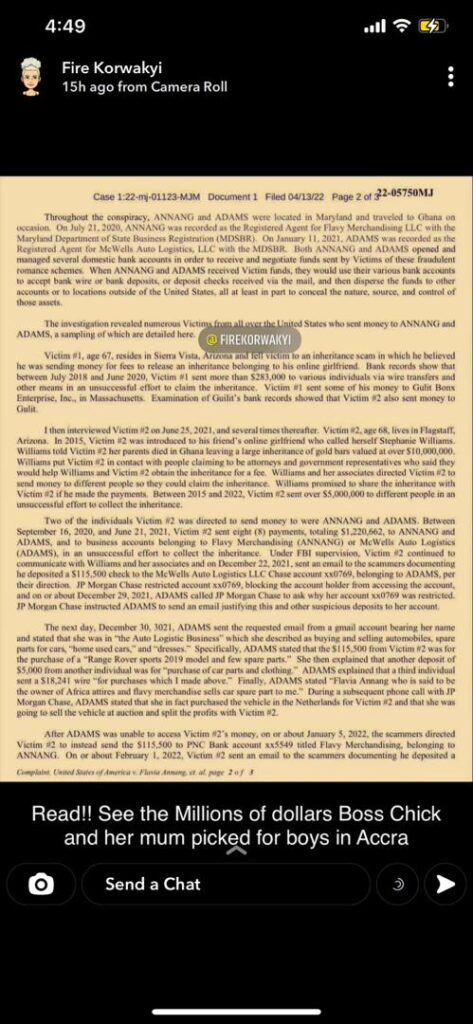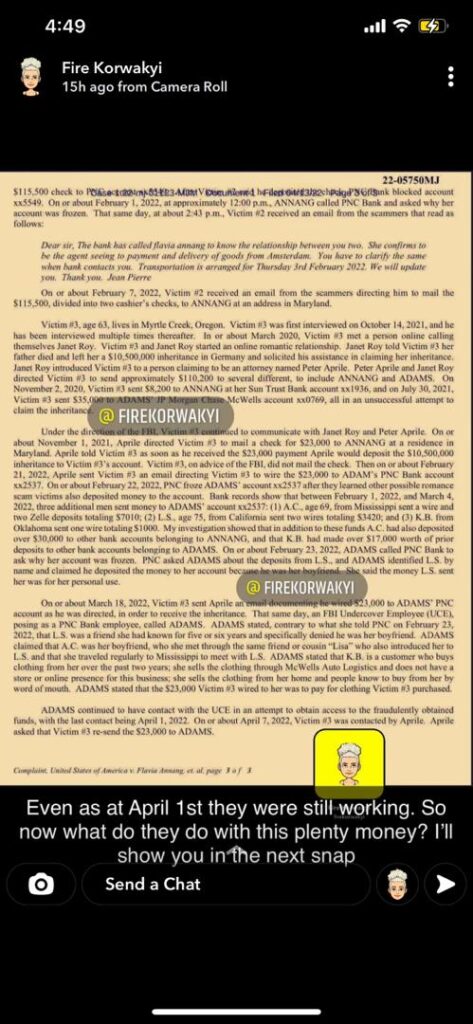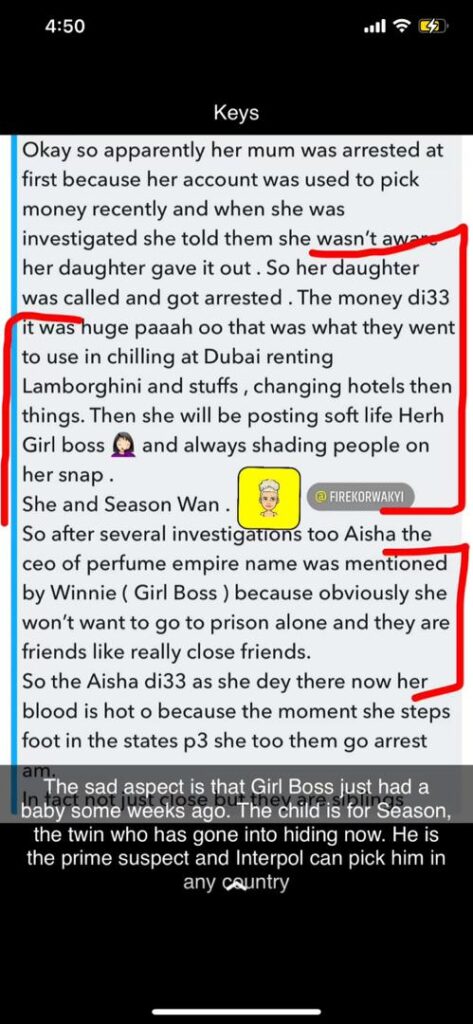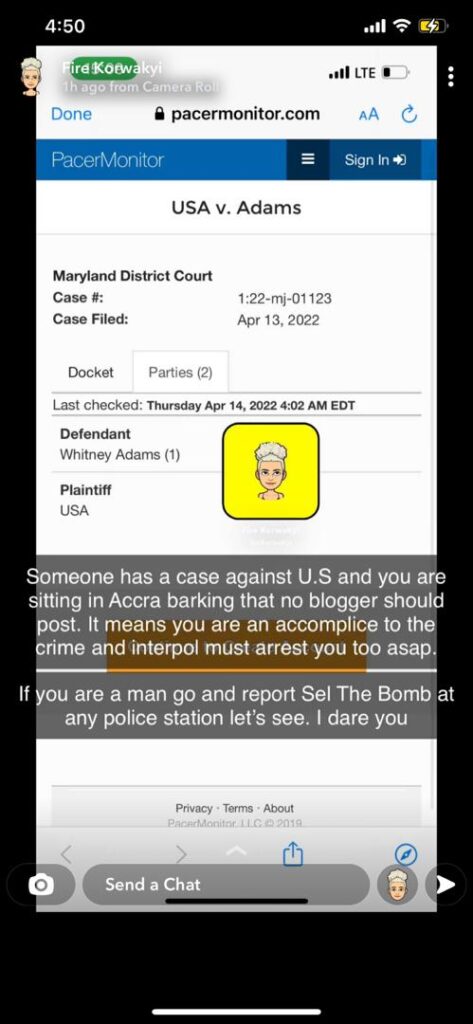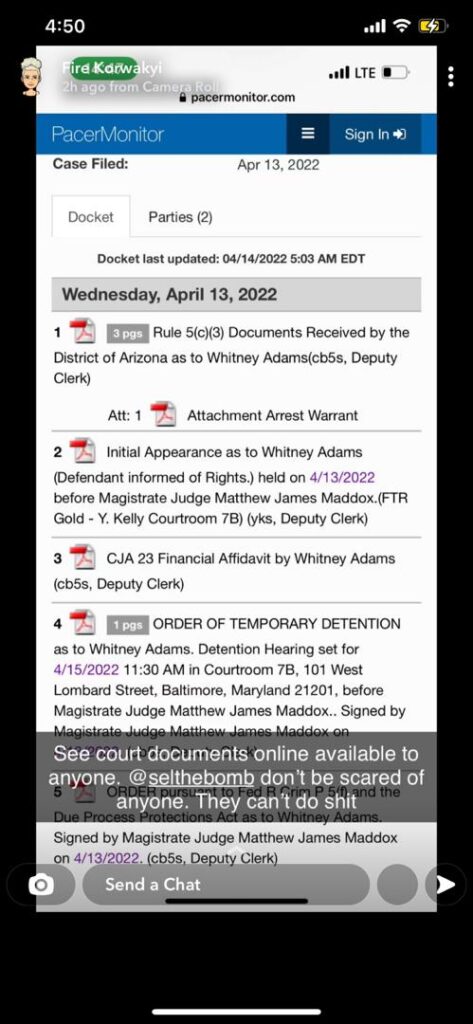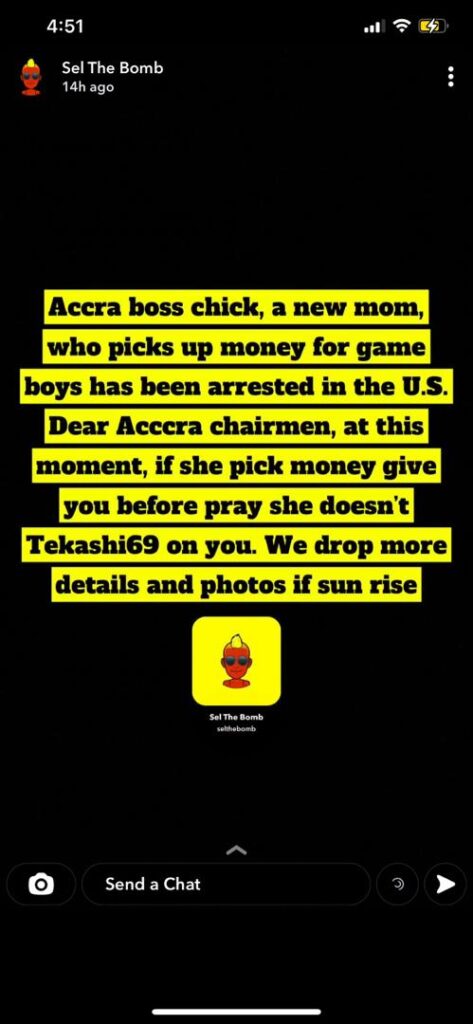 Effah Gideon is publicly known as Anisco Army, he is a content creator and very passionate about what he does. Effah is also a Graphic Designer and has done a variety of graphic works for numerous clients. Email Effah at [email protected]
Social links to Effah's profile can be found by clicking on the social icons below.
You can also Contact anyone associated with bestshowbiz or the site admin through the website's contact page located on the header of the website.