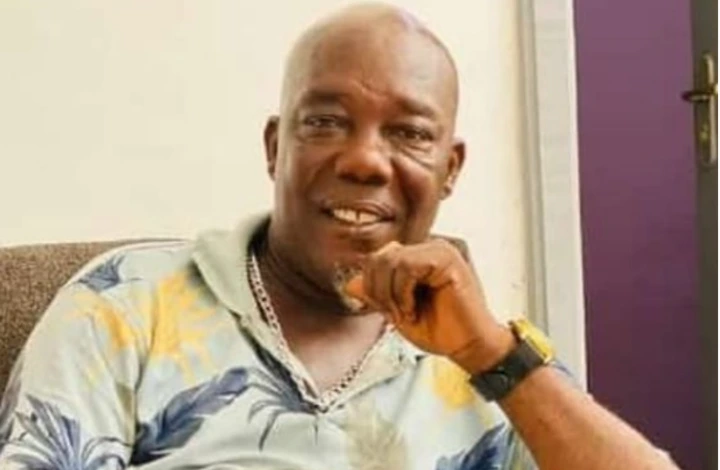 After a brief illness, Mr. Manu went on to glory on July 15. He was 50 years old at the time.
The burial rites for the late Kumawood actor Samuel Manu, commonly known as Agya Manu, was held at the Accra Arts Centre on Saturday, August 21.
He left five children and five grandkids when he died.
Before his death, Agya Manu showed his hidden potential in a number of Kumawood films. Also appeared in a number of TV shows, including Kwadwo Nkansah Lil Win's 'Borga Akwaaba.' He also appeared in Lil Win's newest TV show, "Police Academy," which is presently airing on UTV.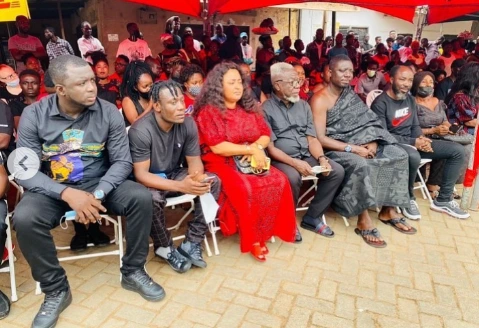 Meanwhile, Christiana Awuni, Agya Koo, Bill Asamoah, Lilwin, Oboy Siki, Sumsum, Auntie B, Akyere Bruwaa, and Matilda Asare were present at the funeral to pay their respects to Agya Manu's colleagues in the film industry.
Some colleagues who arrived at the location not only expressed their condolences but also performed a little performance to tell him farewell.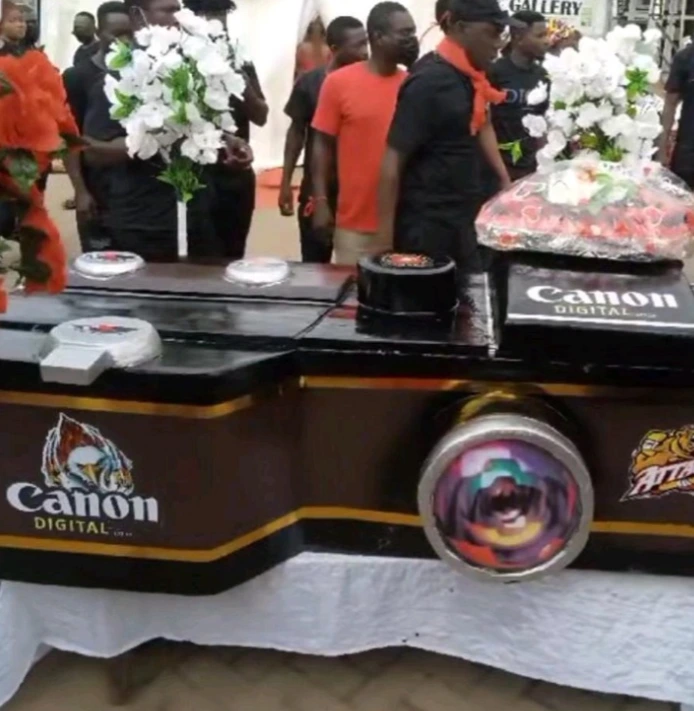 After that, he was placed in a brown cannon camera-shaped coffin with his images adorning the sides. Many folks were astonished when they arrived. However, his family claims that he was buried in a casket shaped like a Canon digital camera to represent how he lived his life in the movie industry.