Most women or ladies nowadays are anxious about having a beautiful body form in order to gain more comments from others.
In recent years, the frequency of buttock enhancements has increased among people of all ages, particularly celebrities. Most celebrities all over the globe want to be in good physical shape in order to wow their followers or, better yet, their audience.
Based on rumors and various claims leveled against them, this article focuses on a list of Kumawood actresses or celebrities who have reportedly received cosmetic surgery.
Some of our superstars, like Moesha Bodoung and Princess Shyngless, have acknowledged that they have undergone hip and buttock surgery.
Some of our Kumawood actresses have been accused of undergoing cosmetic surgery to get a gorgeous body shape, but the majority of them have rejected the claims.
However, if you look at the before and after photographs of these actresses, you could be persuaded that there is some validity to the accusations.
Three Kumawood stars have been accused of having cosmetic surgery and hip replacements.
Sandra Ababio:
The renowned Kumawood actress is undeniably one of the country's most attractive women. We all know her for not having a naturally large rear or a curvy figure. Sandra was recently ridiculed on social media for supposedly enhancing her buttocks.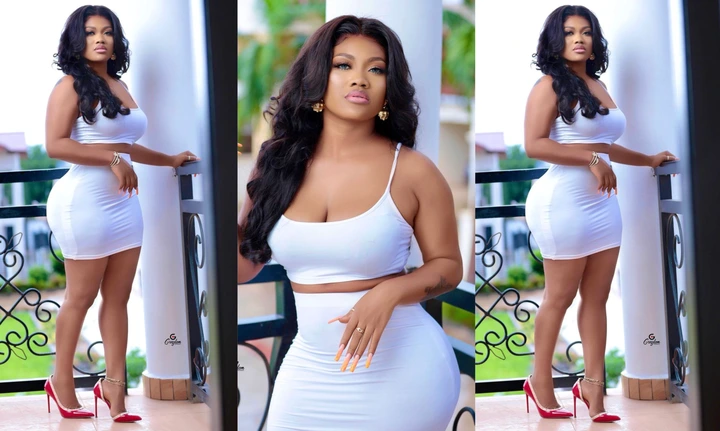 This happened when she uploaded or dropped some gorgeous photographs to celebrate her birthday, while people or her admirers sent her all kinds of birthday greetings. One thing we noticed from her photos was her amazing curves and big buttocks.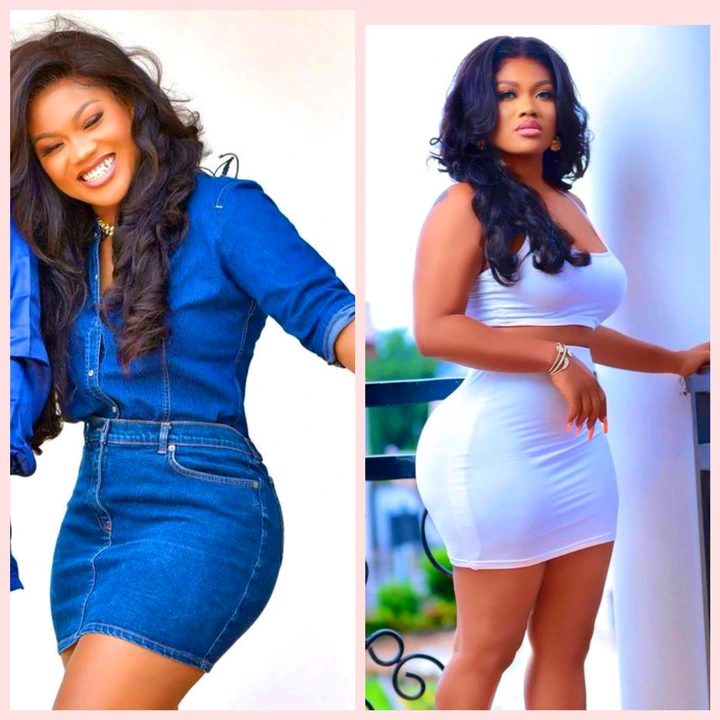 Yaa Jackson
Yaa Jackson, sometimes known as Maame Yaa, is a controversial celebrity in the United States. The young and attractive Kumawood actor, who also performs as a singer, has been accused of having surgery to expand or improve her buttocks. According to netizens, one of the actress's viral photographs shows a surgical mark, indicating that she has undergone cosmetic surgery. She has not yet responded to the claims.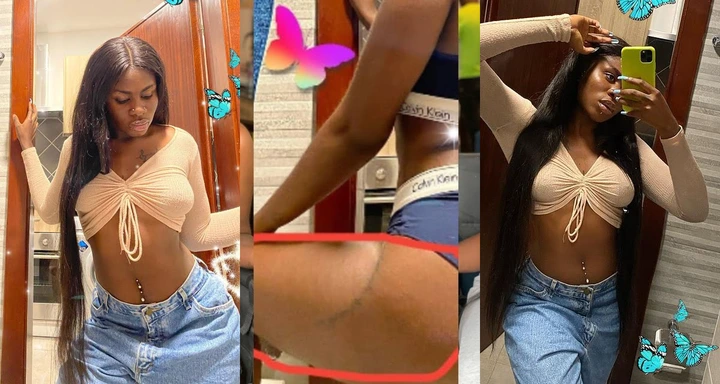 Benedicta Gafah:
Gafah is another Kumawood starlet who has been accused of having buttocks engagement surgery as well as waist and hips surgery. The stunning and accomplished actress, on the other hand, has denied having undergone cosmetic surgery. Her big rear and voluptuous figure, she claims, are all-natural.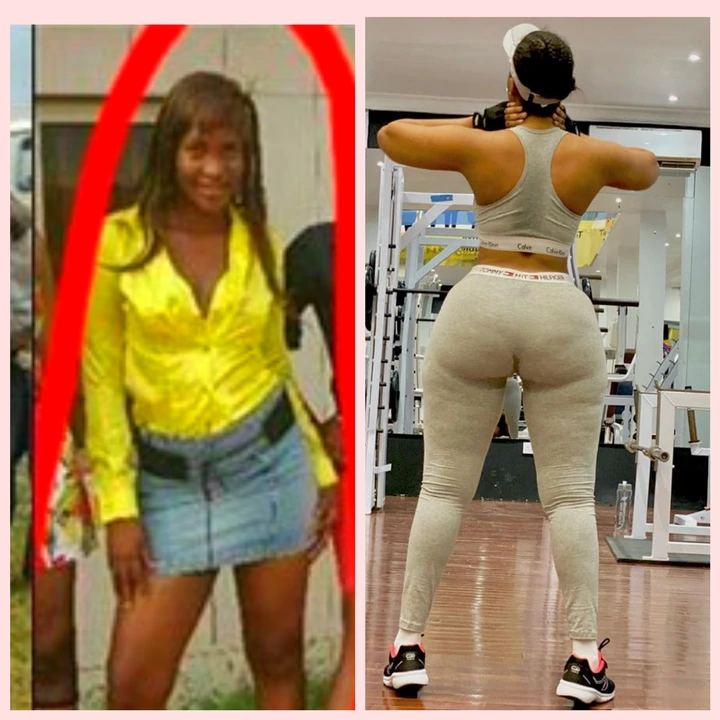 Moesha Boduong:
Ghanaian actress Moesha Boduong is one of the popular actresses who have done plastic surgery for huge hips and butts.
she made a confirmation herself in one of her interviews. Moesha now says she has repented and has now regretted going under the knife.
Princess Shyngle:
Cambian Ghanaian-based actress who now leaves in the US is also one of the celebrities who came out publicly to confirm going under the knife. she has a tiny waist and a huge backside and hips.