These are some of the female celebs that have made their pregnancy public in gorgeous images.
The fundamental purpose for marriage, particularly in Ghana (Africa), is to start a family. As a result, every woman's dream is to get married, get pregnant, and emerge from the delivery ward with her beautiful children. Because women are a country unto themselves, they ought to be safeguarded in society.
While some women keep their pregnancies hidden from the world and even close friends and family, others, particularly celebrities, flaunt theirs in gorgeous picture sessions for reasons best known to them. Some of them wear their pregnancies as gowns, while others reveal them in images so that the world may see how lovely they are when pregnant.
Although most women feel that external forces will attack them if they have their pregnancy exposed to the public, they will never attempt such an act. Everyone has their own set of beliefs that guide them in their daily lives.
Perhaps some of them do it because of their celebrity position, and further, with the exception of a few who unfortunately died as a result of medical issues, the vast majority of them emerge triumphant from the labor ward. This post does not suggest you to do the same if your culture or beliefs prohibit you from doing so, but condemning them after viewing their cute images should not be your best option.
Now, scroll down to see some stunning images of the hugely pregnant women included in this post.
Tracy Boakye; She is a well-known Ghanaian actress, producer, and businesswoman.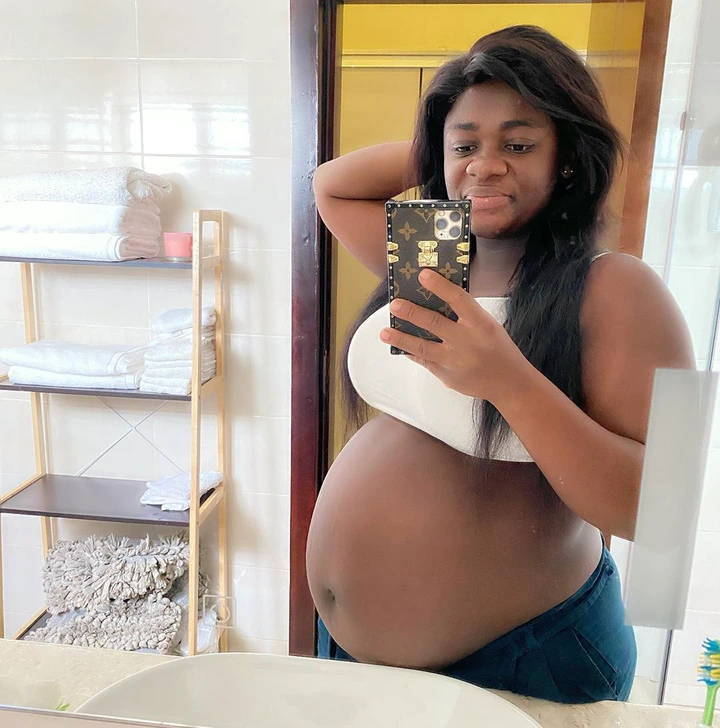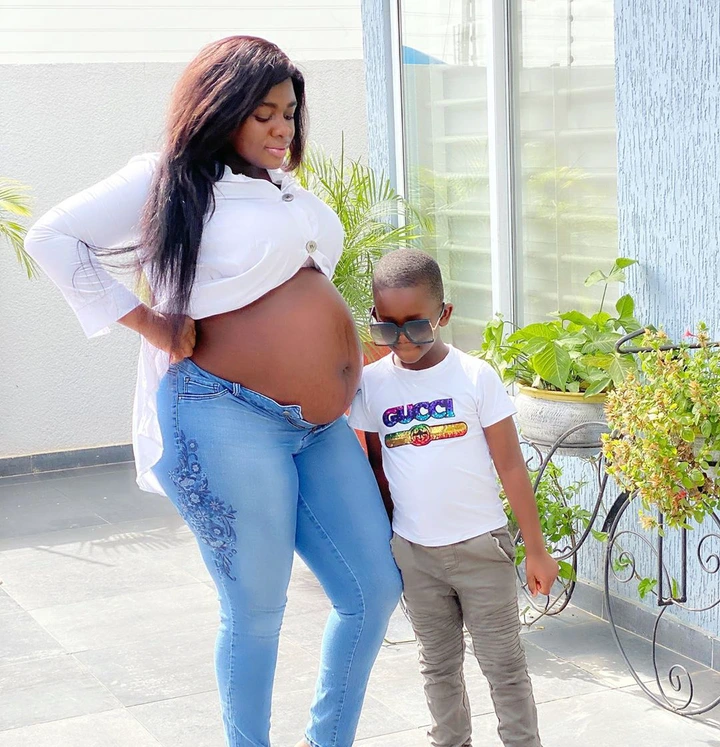 Nana Ama McBrown
A Ghanaian media personality and actress. She is one of Ghana's most well-known female figures, and as a result, she acts as a role model for many young women in the nation.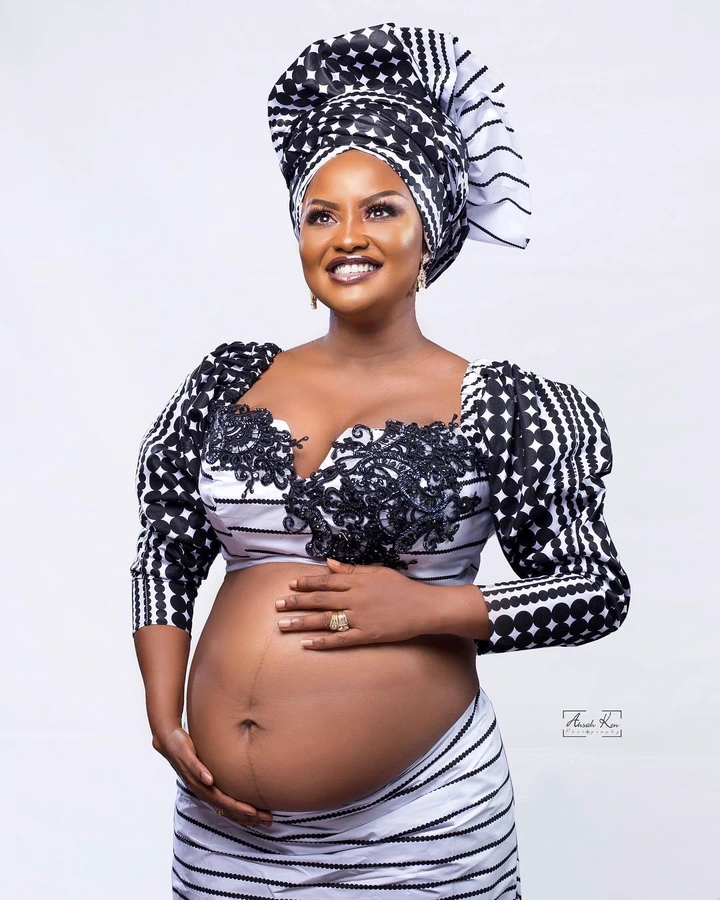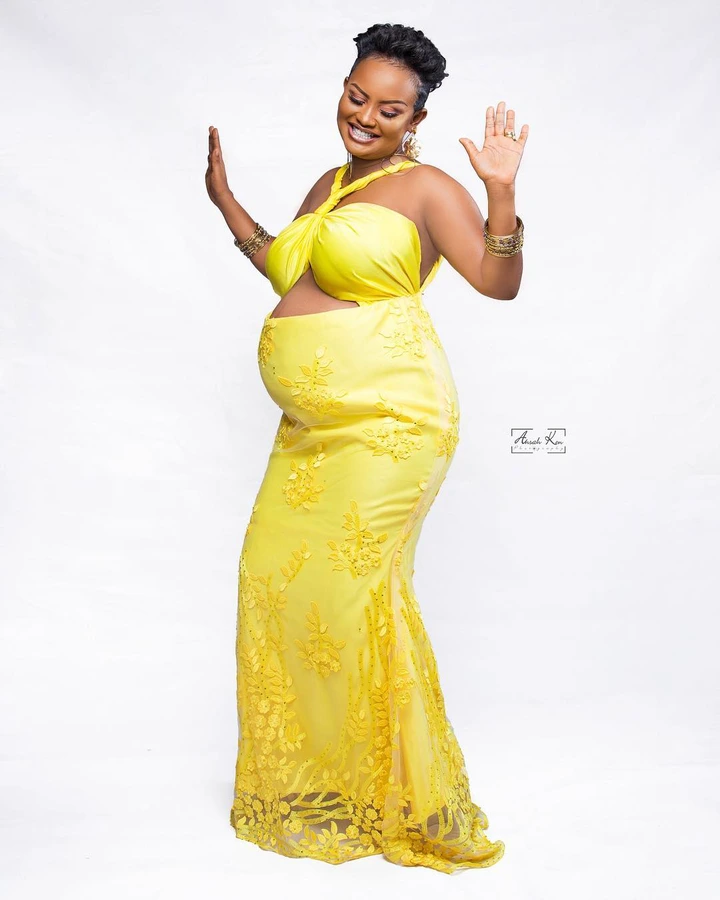 Mary:
She is a well-known Nigerian personality. According to reports, after several years of marriage without a kid, she became pregnant and just gave birth to triplets.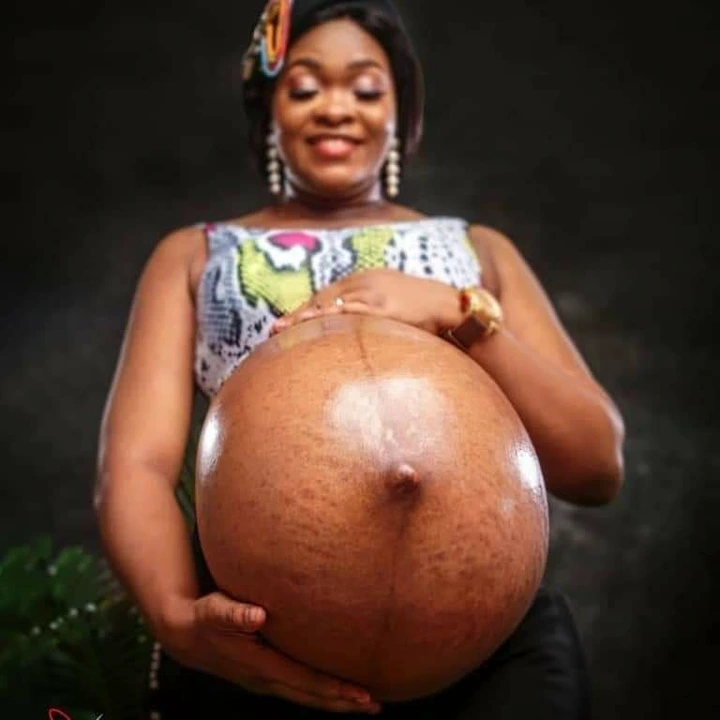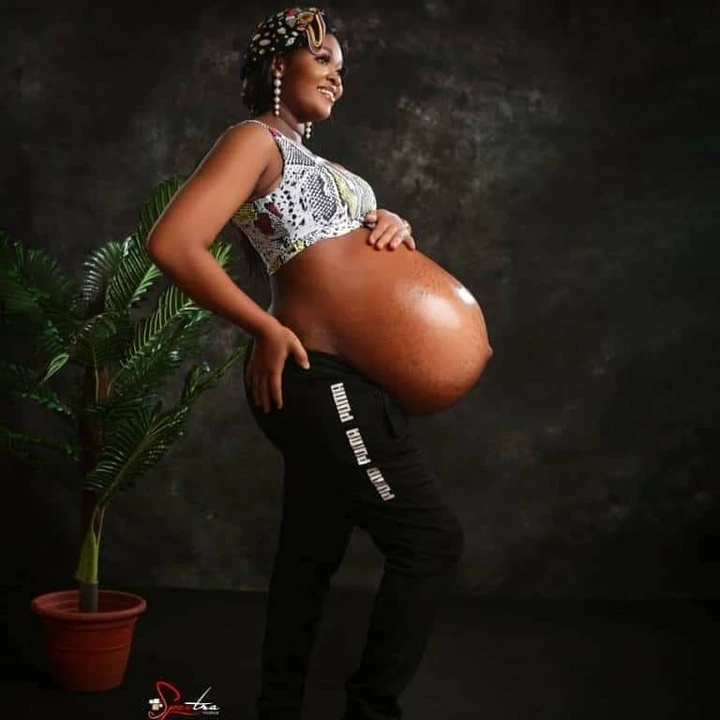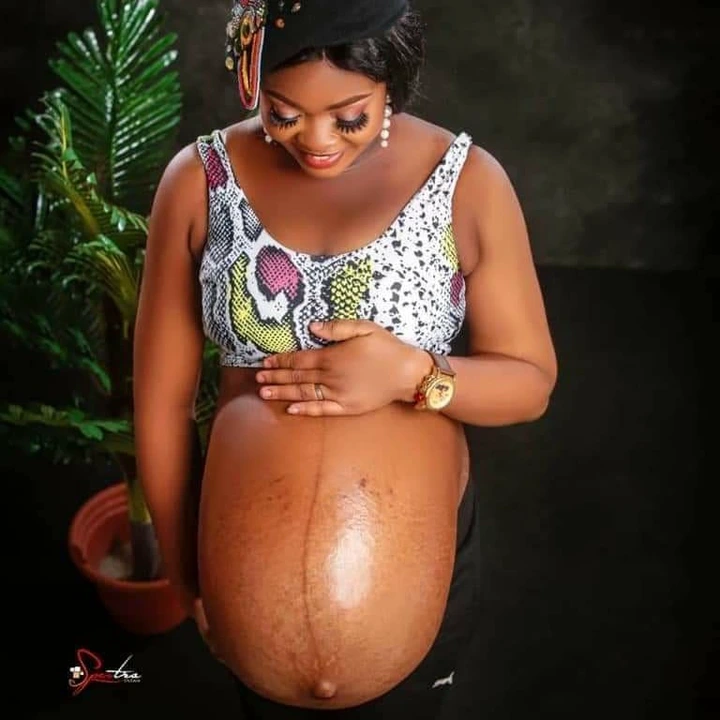 Regina Daniels (Regina Daniels):
She is a well-known young Nigerian actress who is married to a millionaire Nigerian. With this pregnancy, she and her rich husband welcomed their first kid.