NEWS
Popular Actress Vivian Jill shares photos of her beautiful mother and family
– Vivian Jill Lawrence shares stunning photos with her mother and extended family
– Photos show Vivian Jill and her mother's resemblance
– Vivian Jill is known for sharing photos of her children on Instagram
– The photos depict Vivian Jill and her family wearing all white
– Additional photos showcase the interior of their home with other family members
[divider style="solid" top="20″ bottom="20″]
Vivian Jill Lawrence, a well-known actress, surprises her fans with beautiful photos featuring her mother and extended family.
Unlike her usual posts of her children, Vivian Jill decided to share glimpses of her larger family this time.
The actress and her family can be seen wearing all white, radiating elegance and togetherness.
Vivian Jill positions herself behind her mother in the first picture, showcasing their strong bond and resemblance.
With a joyful grin, she lovingly wraps her hands around her mother's neck, capturing a heartfelt moment.
The second slide presents a similar positioning, emphasizing the striking similarity between Vivian Jill and her mother.
Their shared facial features and body types make them not only lookalikes but also the fairest members of the household.
In addition to these intimate portraits, Vivian Jill also shares glimpses of their beautiful home and other family members.
The photos provide a glimpse into their cozy interior, showcasing the love and warmth that fills their family space.
Vivian Jill Lawrence once again captivates her fans with these heartwarming photos, reminding us of the importance of family bonds and cherishing our loved ones.
Overall, these stunning photos offer a glimpse into Vivian Jill Lawrence's extended family, highlighting the strong resemblance between the actress and her mother.
Through her Instagram handle, she continues to engage her followers by showcasing not only her children but also the broader circle of love and togetherness that surrounds her. As fans, we are reminded of the significance of family and the joy that comes from sharing special moments with our loved ones.
See photos below.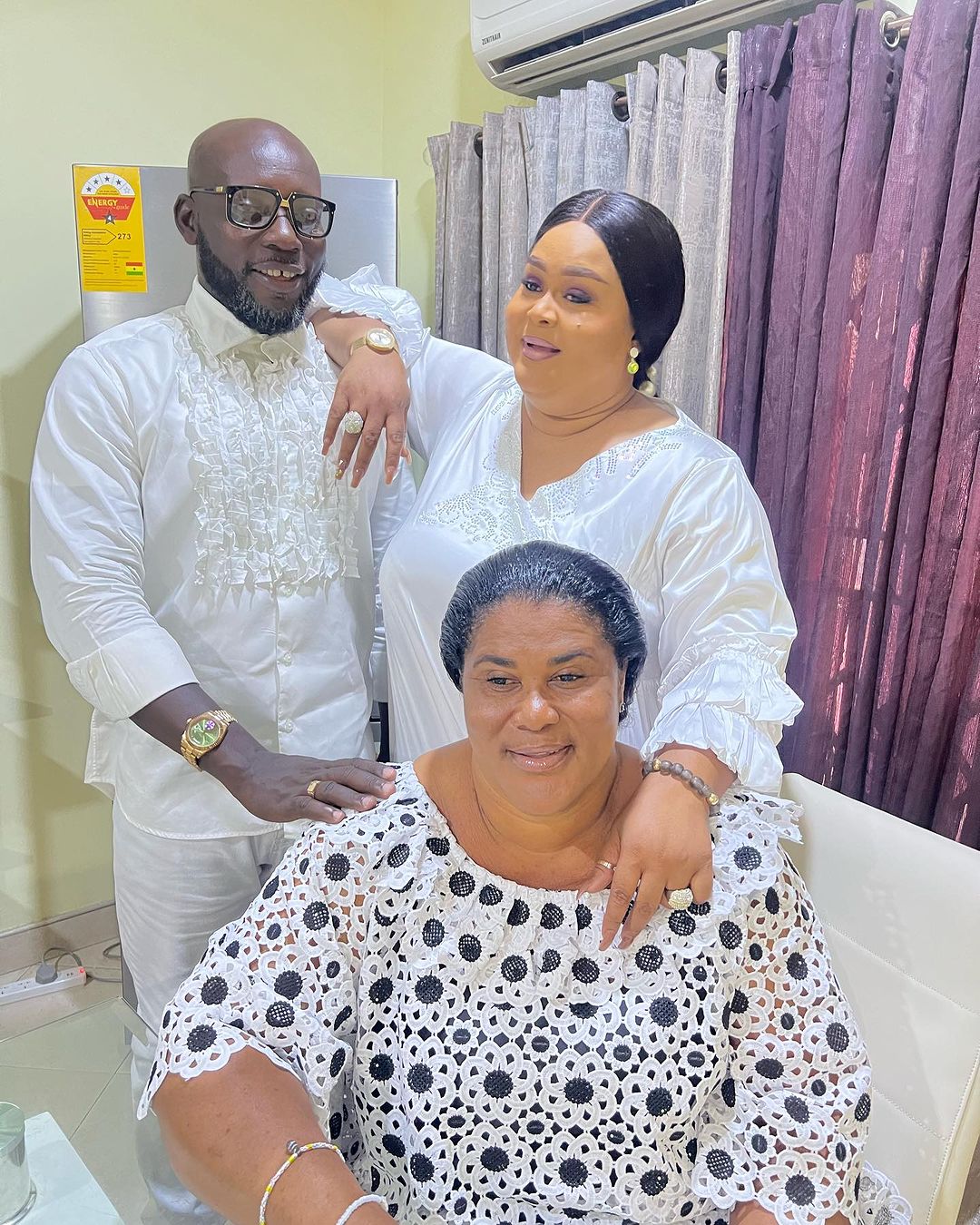 [ads2]