NEWS
Police arrest a man for robbery after they tracked him down using his wedding poster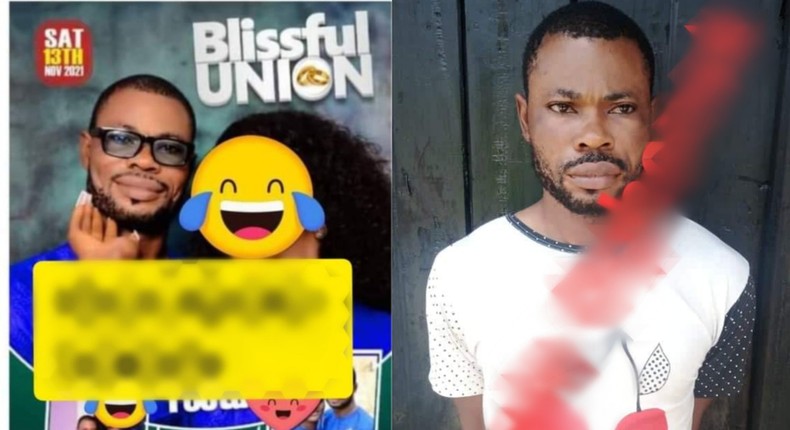 The culprit, named only as Festus, was apprehended by the Delta state police command in connection with an alleged armed robbery in Sapele, Nigeria.

Several wedding posters with the photographs of the suspect and his bride had already been distributed and plastered around the community, announcing that they will exchange vows on Saturday, November 13, at Oghenetega Baptist Church in Sapele.

However, as a result of the confessions of the detained criminals, police officers tracked down the tricycle rider and apprehended him in his neighborhood.

Eyewitnesses to Festus' arrest claimed that he was protesting his innocence and saying that he had been framed when the police took him into custody. He went on to say that those opposed to his advancement had decided to incriminate him in a crime that he was completely unaware of.
Festus' arrest has thrown the planned wedding into disarray and caused embarrassment to his fiancée, who would have been on a honeymoon with him at this point if the wedding had taken place as planned.
[ads2]