A 65-year-old Bukari Salifu, a suspected illegal arms dealer, was apprehended in Zenu, near Ashaiman. After two armed robbers were gunned down in a gunfight, he was identified as the one who supplies them with firearms for their robbery missions.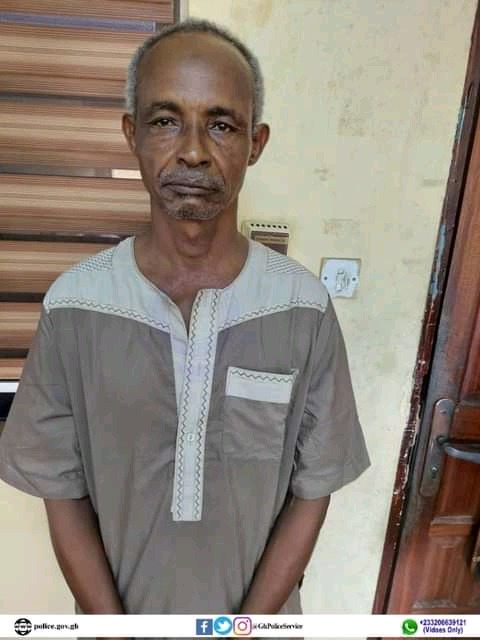 The suspects, Joseph Dagodzo and Mujahid Abubakar, alias Sule, died in the police hospital after being admitted.
The incident happened on September 25th, when the deceased suspects were apprehended while attempting to rob vehicles on the highway.

According to the report, ACP Kwesi Ofori, the acting Director-General of the Officers Public Affairs, claimed the police were compelled to shoot the two alleged robbers, who died after being admitted to the hospital. The alleged robbers were initially apprehended while attempting to rob motorists, he explained.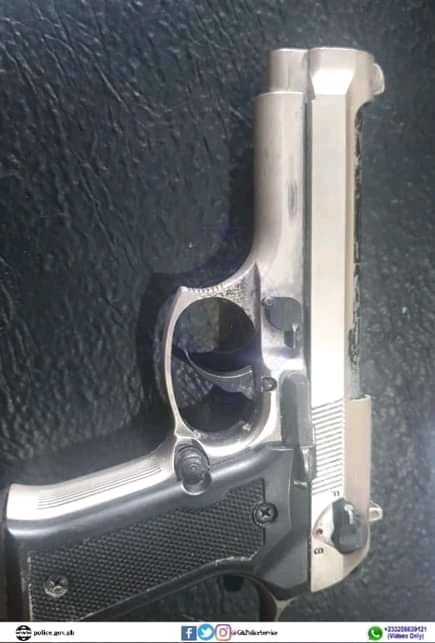 The two suspects led the police squad to their accomplices' refuge in a forest near Zenu under the guise of assisting the police in retrieving weapons and apprehending their other accomplices, who had fled the scene. According to the police, the two suspects led them into an ambush, where they were fired upon, but the team was able to overcome the robbers.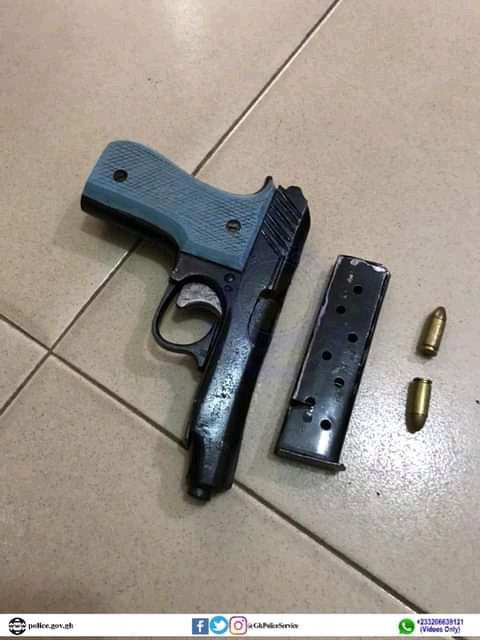 According to a police report, the three suspects, Akrika Christian, Alhassan, and Alhaji, are suspected armed robbers who have been on the police wanted list for a long time. According to the police report, they attempted to rob a businessman at a bank in Opeibea, near Accra's Kotoka International Airport but were overpowered by the police who had been watching them.
Cameroonian Akika Christian-Robert, armed with a fully loaded 15-round revolver, drew the weapon in an effort to shoot the officers, who reacted quickly and opened fire on them.