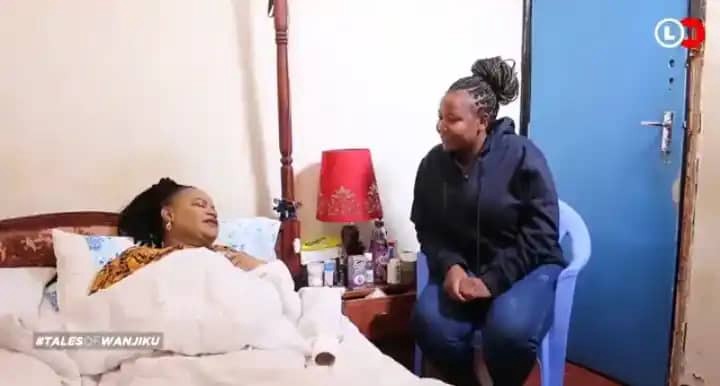 Charity Mbogo is the mother of a child who has autism spectrum disorder. In addition to being terminally ill and paralyzed on her right side, she claims to be completely at peace, but she wishes for God to take both her and her son, as she does not want to abandon him while she is dying alone.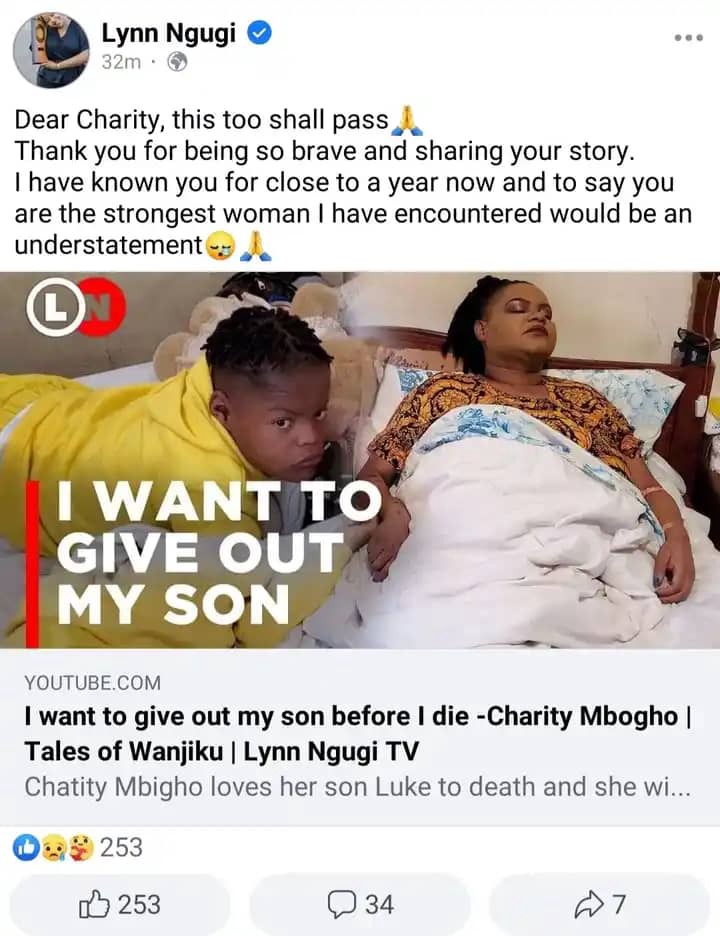 This is the story and real-life situation of a very strong woman by the name of Charity Mbogo, who is very sick and is requesting that his physically challenged son's assistance be transitioned smoothly to his own family.
She wishes for anyone who is capable of caring for her only child to do so after she is no longer alive. To learn of your own demise in this manner is a terrible and horrible experience. When Charity's darling son wakes up in the mornings and opens her chamber door, he is overcome with joy when he sees his mother, who is blissfully unaware of his mother's predicament.
After being diagnosed with heart clots, Charity Mbogo has given up hope of ever living a normal life again. Her chest hurts, and she's having trouble breathing. The children of Charity's son, Luke, are unable to care for themselves, and Charity begs God to take her with him so that he will not suffer as a result of being left behind.
A Lot of netizens have poured out well wishes and messages of encouragement to her