Please bury me in Antoa. I love their culture, forests, and environment. Moreover, I have a wife there."
This is how a white man named Erhard Jochen Plotner reportedly requested his family members to bury him in Antoa, Ghana's Ashanti Region.
His family did, in fact, satisfy his desire and flew him all the way to Ghana aboard an airplane.
Mr. Akwasi Afrifa Akoto, who lives in Ghana, said on Facebook that Mr. Plotner visited the country some years ago. Upon arrival, he fell in love with a lovely woman in the spiritually significant village of Antoa.
He chose to include part of his newly discovered Ghanaian family in his will after being prompted to complete the Akan customary marriage procedures.
His most fervent wish was to be buried at Antoa with a kente adorning him.
Antoa locals did, in fact, attend Mr. Plotner's funeral. His Ghanaian wife Mary, whom he dubbed Marilyn, completed widowhood ceremonies.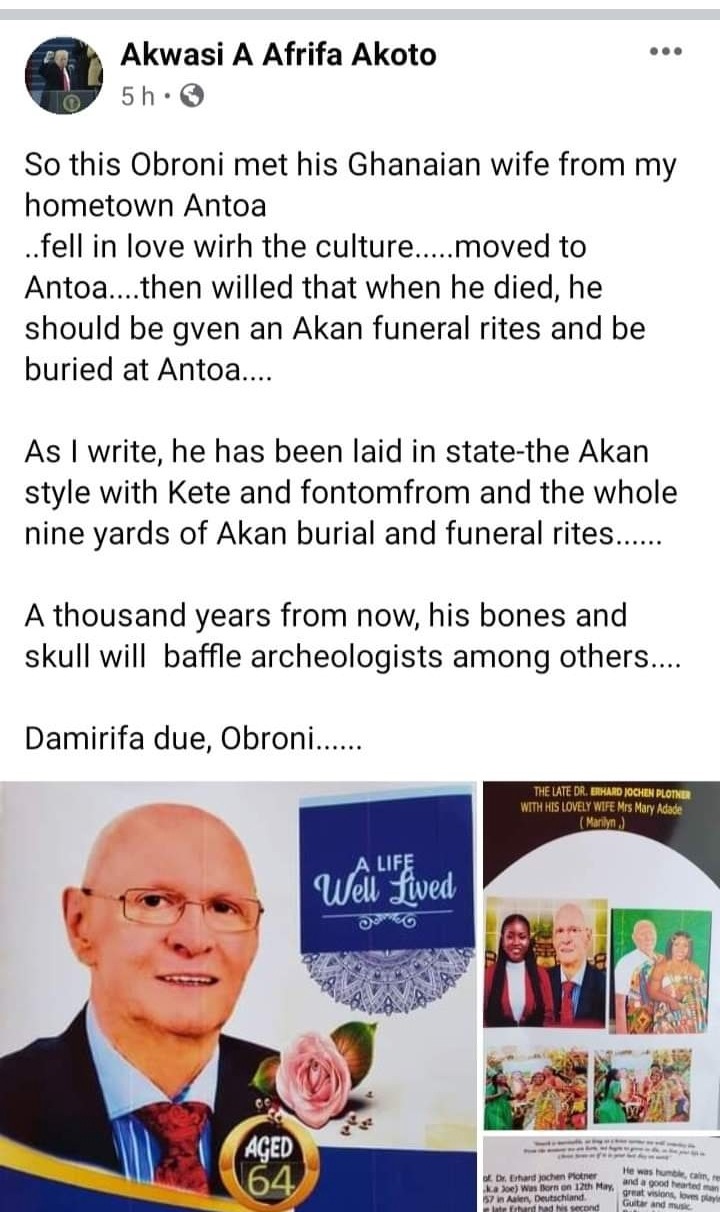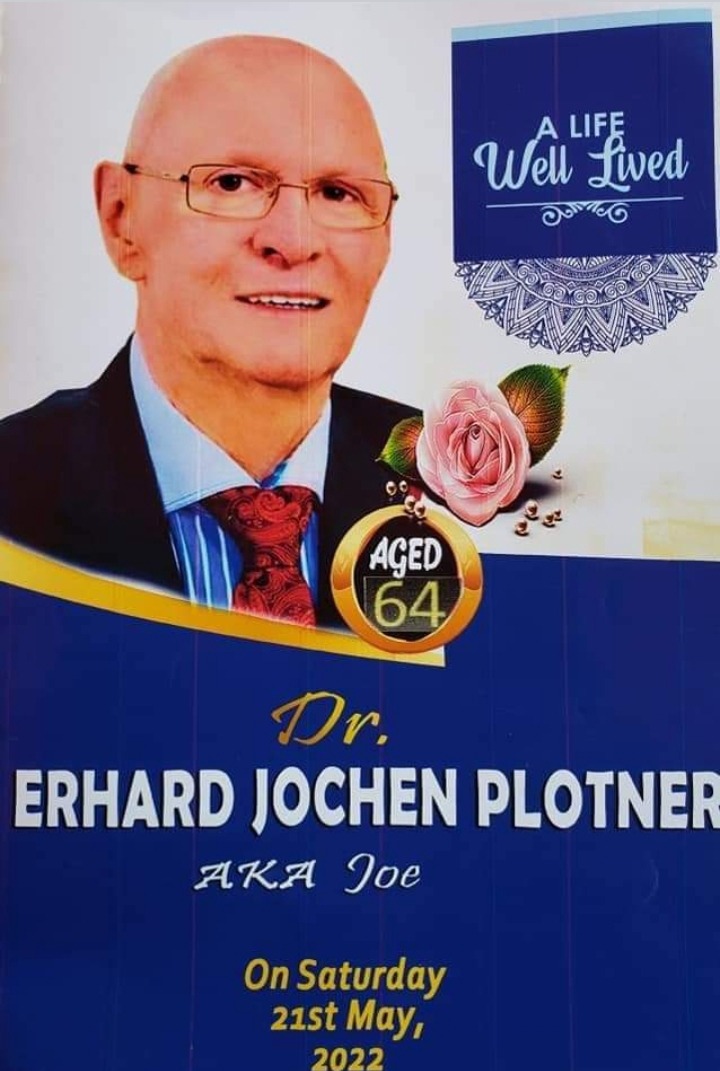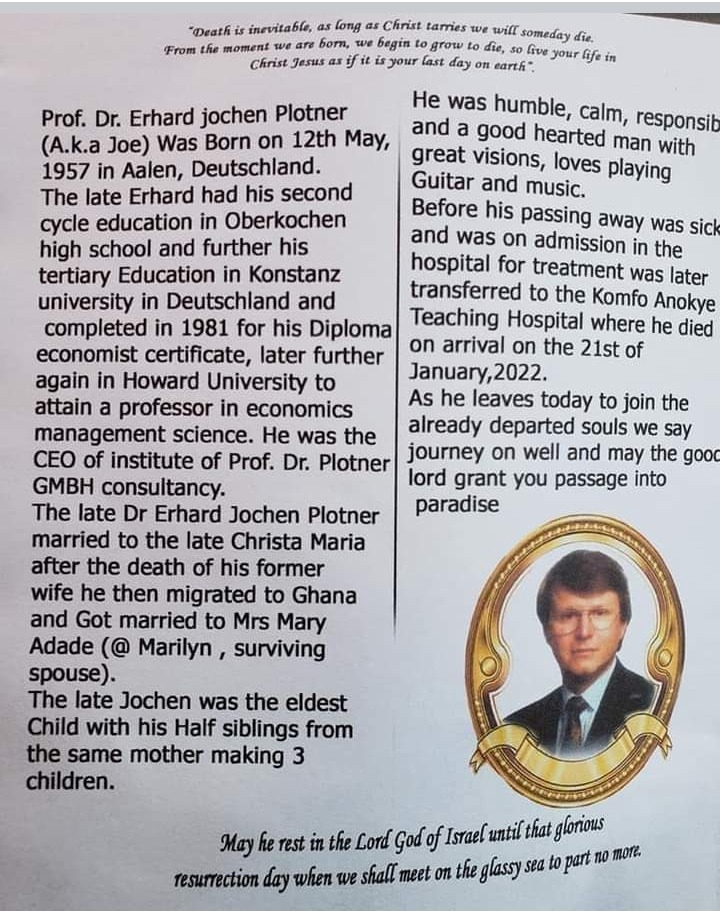 Effah Gideon is publicly known as Anisco Army, he is a content creator and very passionate about what he does. Effah is also a Graphic Designer and has done a variety of graphic works for numerous clients. Email Effah at [email protected]
Social links to Effah's profile can be found by clicking on the social icons below.
You can also Contact anyone associated with bestshowbiz or the site admin through the website's contact page located on the header of the website.