After spotting a viral photo of a 10-year-old pregnant girl, netizens have responded with disbelief.
The girl, according to reports, is from South Africa's Soweto slum. The pregnant lady, who is nearing the end of her pregnancy, may soon go into labor.
The identity of this youngster is unknown. However, the publication of her extremely pregnant photograph on social media sparked an outpouring of reactions.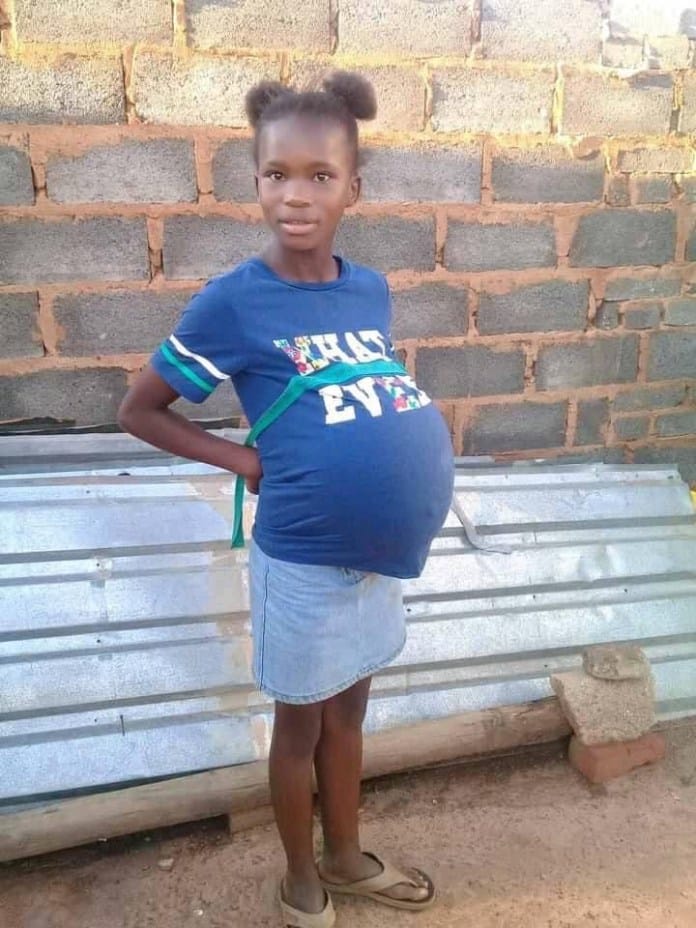 see some reactions below:
Richard Mpebo writes; "WHo is the mother of this child? She must be questioned.
Yuri Kwalanga: "I'm surprised. a 10-year-old kid pregnant? where is the world going..hmm
Rebecca Raynolson: "Naa this is disgusting"
ABOUT AUTHOR
Eugene Nyarko is an entertainment and showbiz pundit, writer and freelance blogger. He is passionate about what he does and has help increase the value of entertainment contents online. Eugene is also a Java programmer, you can contact him via Email- [email protected]