Marsha Elle was born with proximal femoral focal deficiency (PFFD), a rare birth defect in which one leg is shorter than the other due to a malformed or missing femur bone in the upper thigh area.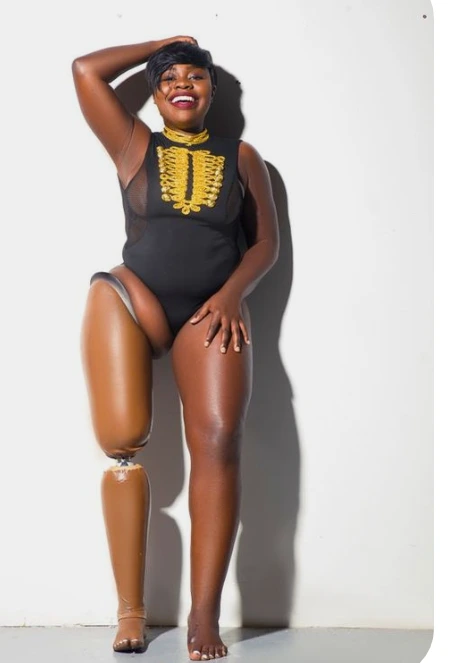 Her lower leg had to be amputated as a result of this.
Despite having lived her entire life as an above-the-knee amputee, the Miami-based motivational speaker refuses to let that stop her from pursuing her childhood dreams of becoming a musician and model.
Most importantly, she has not let it take away her happiness, as evidenced by the uplifting photos she posts on Instagram, which show off her curvy figure and prosthetic leg.
see more of her photos below;
ABOUT AUTHOR
Narnarh Berry have been creating content for blogs which includes Buzzgh.com and bestshowbiz.com, you can contact her via Email on [email protected]