In the unlikely event that God allows such a calamity to occur, it is possible that he is testing Rev. Obofour, the popular man of God's leadership capabilities.
Numerous people are shocked and dismayed that the self-proclaimed powerful man of God was unable to foresee this, let alone prevent it with Abayifo Nku or his holy water.
Obofour, who is known for being powerfully wealthy and spiritually fortified, cannot use this as a hindrance to his future success.
The Kumasi branch of the Anointed Palace Chapel was the church's first branch. As a result, it is the oldest of the four branches.
The Kumasi branch of Reverend Obofour's APC church was physically attacked by rain and thunderstorms known as "Agradaa" in the local dialect.
As a result, parts of the building collapsed, destroying a few items in the process.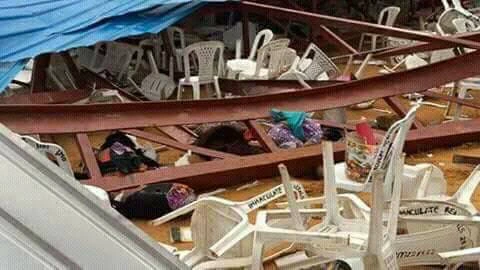 ABOUT AUTHOR
Narnarh Berry have been creating content for blogs which includes Buzzgh.com and bestshowbiz.com, you can contact her via Email on [email protected]