Reports reaching us say that the residents of Kweikuma, a suburb in the Sekondi Takoradi Metropolis, are incomplete awe after unknown young boys buried a live bulldog in the area.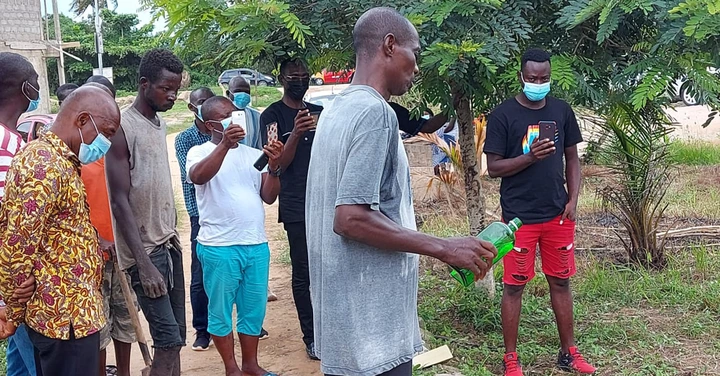 This occurred late at night at the Pinanko Primary School in the neighborhood, according to reports.
From reports, a woman who lives nearby and is generally known as Eno Mary says she was having a private time with God at the school when two little boys arrived in the night.
The sound of their car's engine caught her attention, and she decided to inquire about their objective.
After some hours of searching, they quietly began digging a pit. When they were happy with the pit level, they took a live bulldog from their car, placed it in the pit, and began covering it.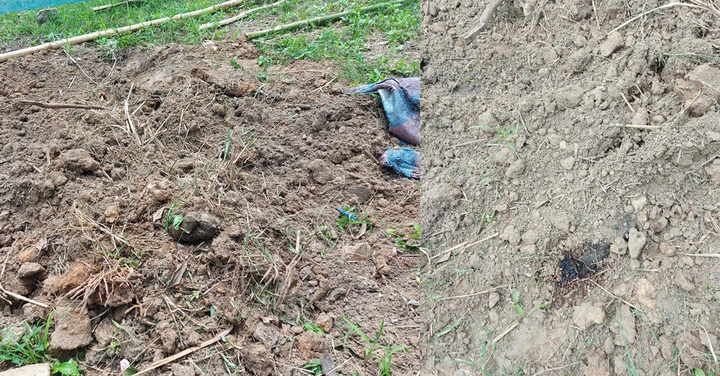 The concerned mother called her son, a taxi driver, to the scene and asked her to shine a light on the boys, but it was too late. They had already completed covering the pit and were on their heading out.
The woman began screaming for aid, but no one responded. She proceeded to the Adiembra Police Station to alert the officers on duty, but they were unable to assist owing to their number.
She moved and ran towards the police patrol squad that had accompanied her to the site, but the little boys had vanished.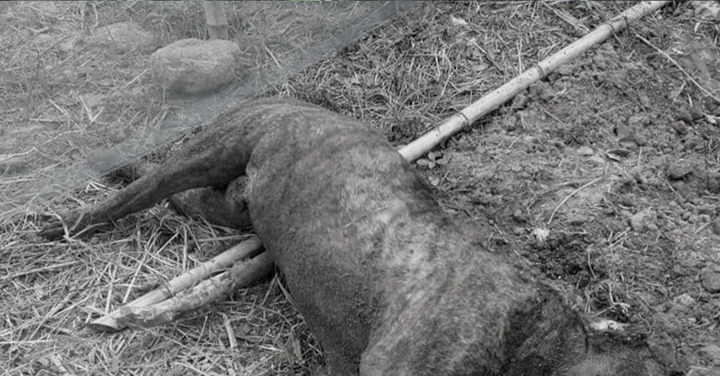 The community's traditional authorities were notified, and they poured a libation to help rescue the situation.
Eventually, the hole was discovered within the school's grounds, and after numerous libations were poured, the bulldog was extracted, although he had little life and died later.
They moved the animal far away from the school and sought another place for it to be buried.
Mr. Bukari Kyere, an Assemblymember from the region who confirmed the tragic news, stated that the boys who buried the bulldog were not from the area, basing his argument on the account provided by the woman who first saw them.
People who witnessed the incident say that only Sakawa boys are capable of such heinous behavior.
Others say the act is pure sakawa and that they perform it for money rituals.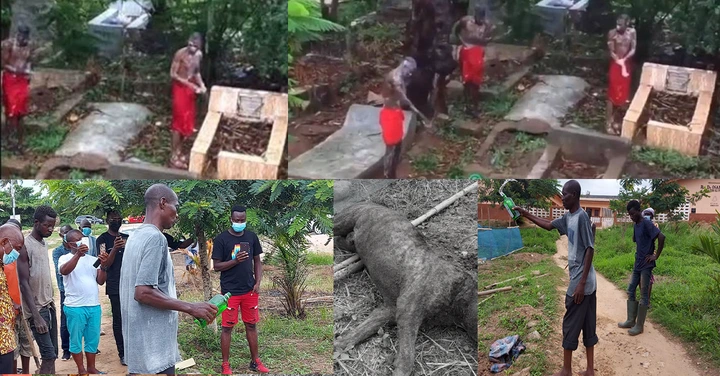 For the time being, the young boys alleged to be sakawa boys are nowhere to be discovered, but it is thought that the libation poured has rendered all of their intentions useless.