Uwimana Claudine is a 22-year-old woman who has fallen in love with 76-year-old Nkurekiyinka David. This pair have been together for four years and has faced criticism for their huge age differnce.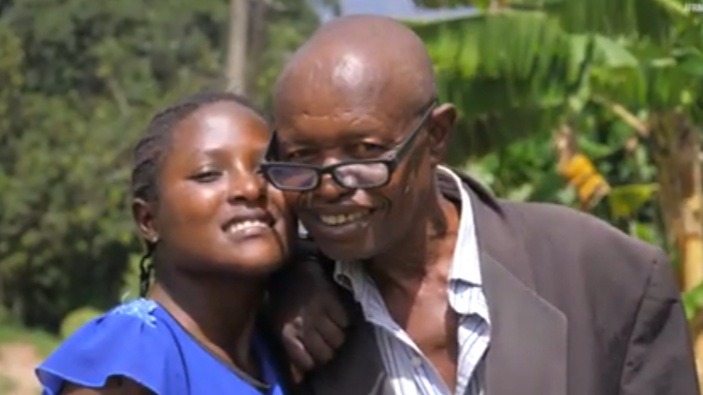 The 76-year-old man revealed in an interview that he met his attractive young lover in church after years of praying for a wife.
According to Claudine, she never considered falling in love with David since she first regarded him as his father. Then, as time passed, she fell in love with him.
Their neighbors began to question how such a young lady could marry someone who may be his father. According to some, the man will die, leaving Claudine a widow.
Others believed the lady was seeking the man's possessions, but Claudine adores her boyfriend for reasons other than his possessions or money. Claudine sees her spouse as a kind man whose behavior is unlike that of young men out there.
David also stated that he has never been in a relationship and that his sole purpose in life is to serve God and spread the gospel.
However, when the time came for him to marry, he began praying for the proper woman. Then, happily, for him, he met the love of his life. David said he's "perpetually cheerful and adores Claudine."
ABOUT AUTHOR
Eugene Nyarko is an entertainment and showbiz pundit, writer and freelance blogger. He is passionate about what he does and has help increase the value of entertainment contents online. Eugene is also a Java programmer, you can contact him via Email- [email protected]