Gloria and her siblings were born in good health until their family was afflicted by an ailment they didn't understand.
She developed this weird condition after being scratched by a stick, which left a little wound. She was taken to the hospital and given antibiotics to prevent infection.

But the little wound became bigger and bigger with each passing day. Her legs swelled every day as a result of the little incision, and she now can't walk properly and no one wants to be with them.
The irony is that children who resemble their father develop the sickness, while those who resemble their mother remain well.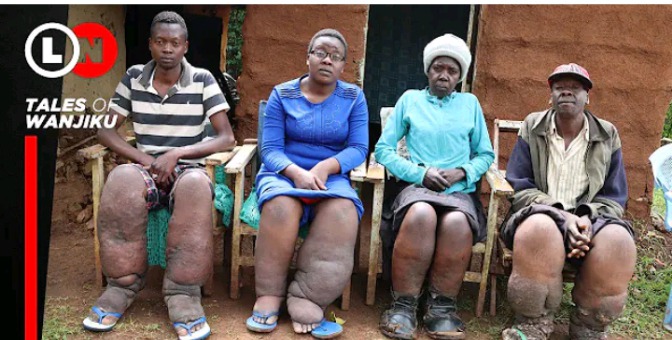 Everyone has rejected all of the siblings who have this problem at this time, and no one wants to marry them.
Gloria and her sisters are curious about the cause of this ailment. They want to learn more about what caused this condition and why just half of their family is impacted while the other half is unaffected.
Their father suffers from the same ailment, but it only lately manifested itself. He wasn't born with it, and he was perfectly healthy until a stone struck him, and he scraped the region, causing his legs to swell.

Despite her best efforts, their mother finds it difficult to sustain four of her children who are suffering from an undiagnosed illness.
Gloria feels that there is hope for them and that things will improve one day.
The full interview below: