Ghanaian Afro-pop singer-songwriter, Noella Wiyaala has shared how Ghanaian made her felt awkward as no Ghanaian man ever proposed to her an that is the reason she never married a Ghanaian.
The Sissala superstar has explained in an interview with Sister Sandy on Adom TV that she wasn't attractive to any Ghanaian man throughout her musical journey until she met her husband and manager, Mr. John Sherren.
According to the 33-year-old energetic musician, she had countless proposals all over the world from doctors, engineers, musicians, and so forth but not even a person from Ghana has ever proposed to her. "I think most Ghanaian boys think I am not their kind of girl or something. Even I had guys from other African countries but Ghanaians made me feel a bit off and awkward," said Wiyaala.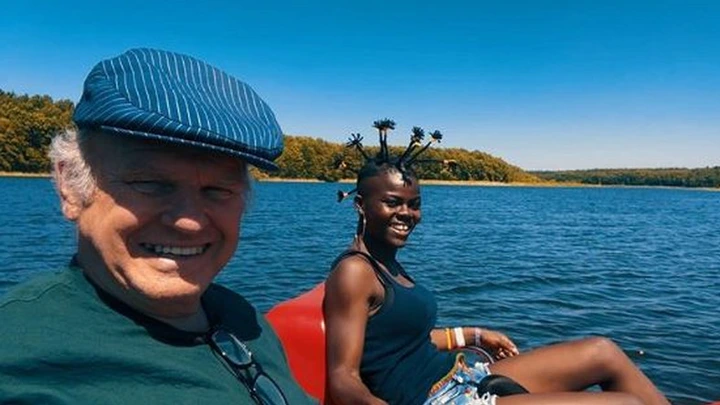 However, she said after her marriage to her manager John Sherren, she began to receive flirtatious advances from Ghanaian men but she is far gone and enjoying her family.
Wiyaala has over the years strived to appeal to many judgmental Ghanaians who feel that she is too masculine because of the kind of energy she exhibits on stage, her outlook, and so forth.
But, according to her, she may have the look of a man but her heart is as soft and tender and ready to give and receive love like any other woman out there.