A Muslim mob allegedly murdered Reverend Yohanna Shuaibu in Massu, Sumaila Local Government Area, Kano State.
The crowd allegedly set fire to the pastor's home, church, and mission school.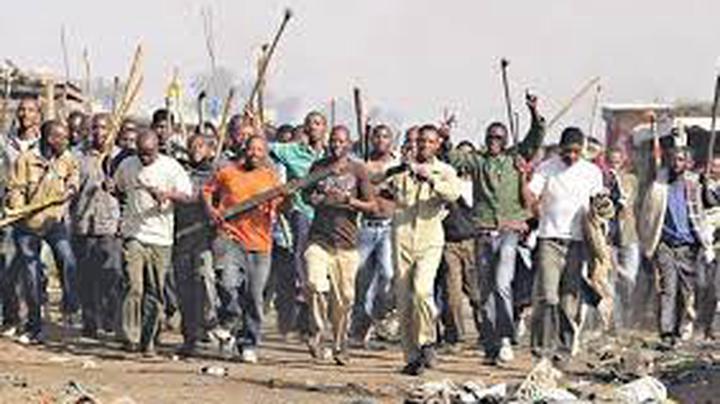 The tragedy occurred early Thursday morning, September 23, just days after a young Muslim guy who converted to Christianity allegedly killed his brother's wife in a fight.
Until his alleged murder, he was the Northeastern Evangelist of New Life Church and Sumaila's CAN chairman.
The Moslems have recently envied the rise of the Massu Missionary base and wished to remove it from the environment for no cause.
A young Muslim convert who has never attended a church or mosque recently battled with his brother's wife.
Forcibly hitting her with a Piston, the young man submitted to the neighboring Mopol and was arrested.
The Reverend was urged to leave the region since the Moslems believed the young man who killed a woman in a fight is a Christian, and they may strike as usual, with the Reverend as the main target because of his obvious exploits.
He went to a nearby village called Biri for the night and returned the next day to evacuate the schoolchildren, knowing that if the school activities continued, the youngsters could be easily targeted and killed.
The late Reverend Shuaibu felt he could stay with his family and people, but the Moslems gathered their mob and attacked him, mutilated him, and burned his house, church, and school in the night.
Because it was already dark, his wife snuck out with the kids.
The news spread to nearby villages, and the deputy CAN chairman summoned the police. They rushed him to the hospital, but he couldn't be saved.
Reverend stood firm for the faith till he died. He died with the LORD. The key issue is the fate of the Christians in that community and his family, whom he has been serving diligently for years out of faith and not for money.
This is the account of a Christian soldier, an ambassador of the LORD, who was hunted down and brutally murdered on duty!
We realize that being a Christian at this time, especially in northern Nigeria, is risky! Anyone serving God in Christ cannot know the next day in this body.
Pastor Shuaibu, a soldier of Christ whose blood was shed for his trust in Christ, died on September 23, 2021. You fought hard and won the race, now claim your crown!
We want to see you at the Master's feet. Heaven rejoices at your return! May the LORD's comfort be available to you and your family. THE CHURCH WILL CONTINUE TO MATCH IN JESUS NAME IN KANO STATE.