In the most recent development, several photographs of a newlywed couple have been circulated on social media. The photographs show a newlywed husband and wife enjoying their honeymoon in the middle of a mud-strewn road.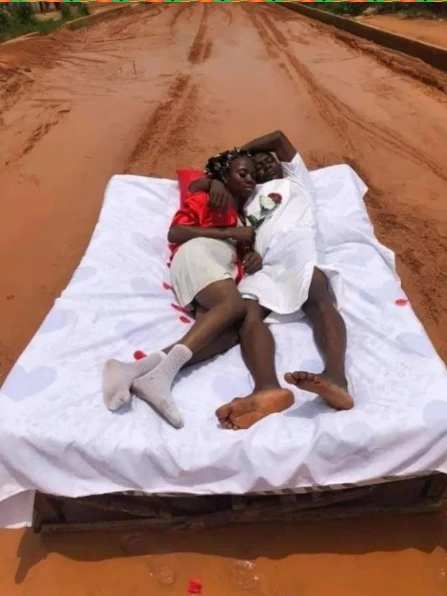 Some of the pictures also show the groom holding his bride; others show him… holding his bride as he walks along the muddy road to their camping site; and their bed, was beautifully adorned with roses and flowers.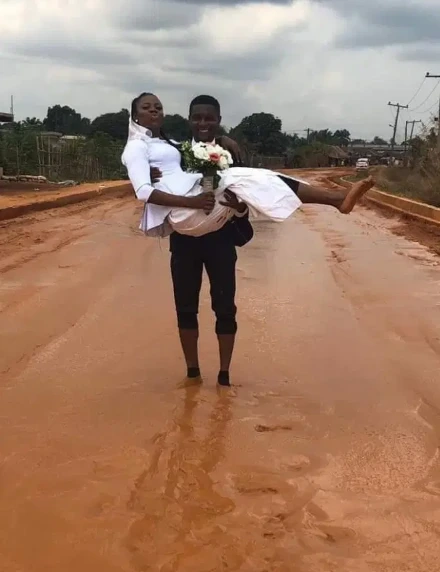 The couple can be seen hugging each other with laughter as they pass the night in the pictures, which have since gone viral. Again, the couples were photographed making intimate expressions, such as when the groom gave his wife breakfast in bed.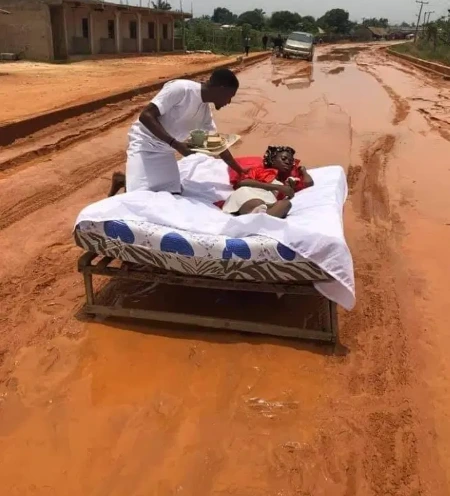 The unidentified newlywed couple has demonstrated that it isn't where you go in life that matters…it is who you go with.