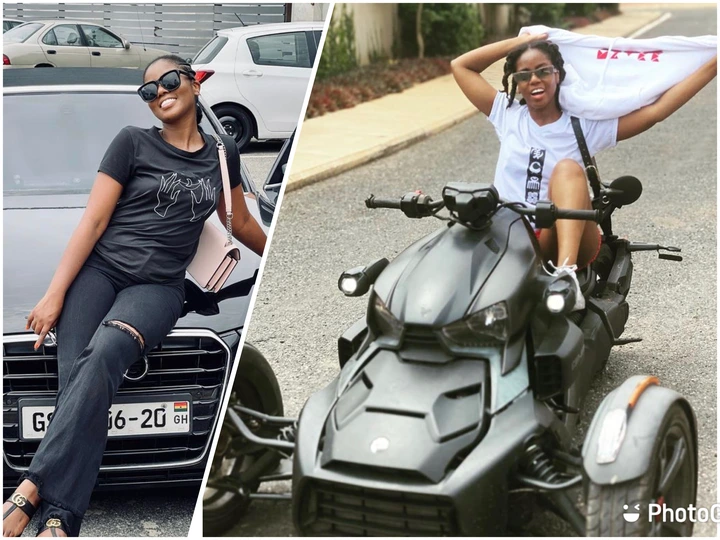 One of the nicest things that could possibly happen to anyone on the planet is to be able to do what you love while still earning money. We frequently hear people claim that the music or entertainment industries are unprofitable. However, there are certain musicians who are achieving great success in the same music sector.
Mzvee, a Ghanaian songwriter and singer, has shattered that stereotype. In recent interviews, the young and gorgeous singer revealed that she has been able to acquire more than two cars on her own thanks to the music industry. Wendy Shay also revealed in one of her interviews that she purchased a Jeep with the money she earned from her music career.
So it's evident there's some decent money in there. Mzvee is the first and only female artist from Ghana to be nominated for a B.E.T award. Let's have a look at some of her automobiles and motorbikes.