A second-year female student at a private university institution has told a disturbing account of how her uncle is exploiting her for his own enjoyment as a result of her financial struggle.
She revealed in a social media post that her parents died eight years ago, and as a consequence, her uncle received all of her parent's inheritance. However, the uncle constantly exploits her sexually when she goes to him for money.
The lady – who concealed her identity – added that this experience makes her feel bad to the extend that she contemplates committing suicide.
According to the 26-year-old university student, every time her uncle sleeps with her, she feels she is slowly dying as a result.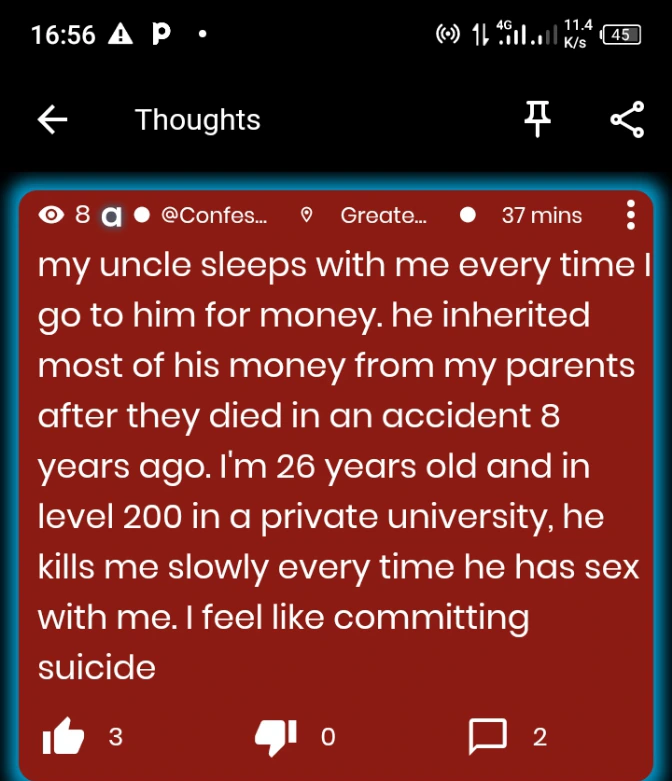 ABOUT AUTHOR
Eugene Nyarko is an entertainment and showbiz pundit, writer and freelance blogger. He is passionate about what he does and has help increase the value of entertainment contents online. Eugene is also a Java programmer, you can contact him via Email- [email protected]