In a recent interview, a young guy described his meeting with a stranger in an interview with  Akoma FM Today.
After sleeping with a stranger, the young man said that his "manhood" had disappeared. When the young man said this, the interviewer was taken aback, and he had to justify what he had said.
According to the young man in the interview, he was a virgin looking for a partner. He needed a girlfriend, and she wanted to help him lose his virginity.
He had a Nigerian girlfriend at first. He dated her for a long time but never married her. He even provided her the funds to return to Nigeria. The relationship was ruined as a result of all of this.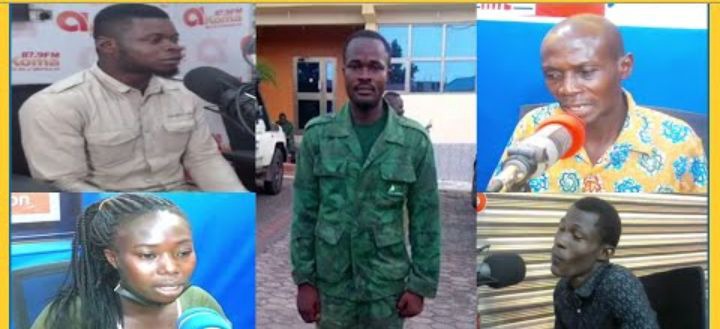 "I'm a young virgin looking for a partner because I'm growing up and want to start a family. I had a Nigerian girl that I was dating at the time. It came to a point where she needed to return to Nigeria, so I was able to provide her with transportation funds. We continued to speak when she returned to Nigeria. I even started conversing with her mother. They suddenly disabled my phone number. I wasn't able to contact them again, so I forgot about them. But I'm not sure what I did to them. I met a stranger and we became friends as time went on. I welcomed her into my home and slept with her. That was my first experience sleeping with another person. I stopped sleeping with her because I didn't feel like I was sleeping with a regular human. After sleeping with her, my "manhood" vanished all of a sudden. I mean, my "manhood" shrank instantly, and I was left with the tip "In the interview, the man stated.
He hurried to the female to ask if he had done something wrong after noticing these changes in his body, but the girl responded no.