An unusual story about a woman who married in a colorful ceremony and then went on a honeymoon with her husband to South Africa was reported.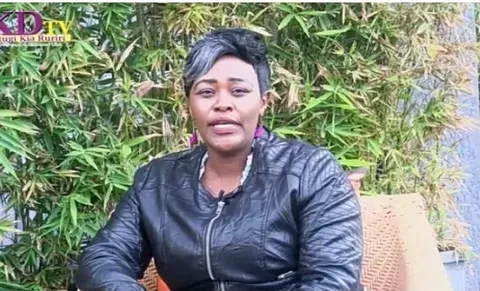 They went for a honeymoon in South Africa for three weeks after their colorful marriage.
The shocking part is that her husband did not touch her and instead sought company in other women, all while under his supervision.
Catherine admits that she has had suicidal thoughts her entire life as a result of everything that has happened to her.
But she never stopped praying to God to help her overcome her problems, until one day she decided to leave the house in search of peace.
Catherine Njeri described to Jeremy how she had dropped out of school in search of a house helper, which she eventually obtained with the blessing of a partner as a result of her efforts.
According to the wife, after some time together, the husband began to change for the worse.
He had the power to beat her, sleep with her housekeeper, and even bring other women to her house, where she was expected to welcome and care for them.
Her experience at the hands of her abusive husband compelled her to start writing a book.