No one hears the impoverished people's grief and pain. The most vulnerable members of society are frequently victims of unfortunate circumstances.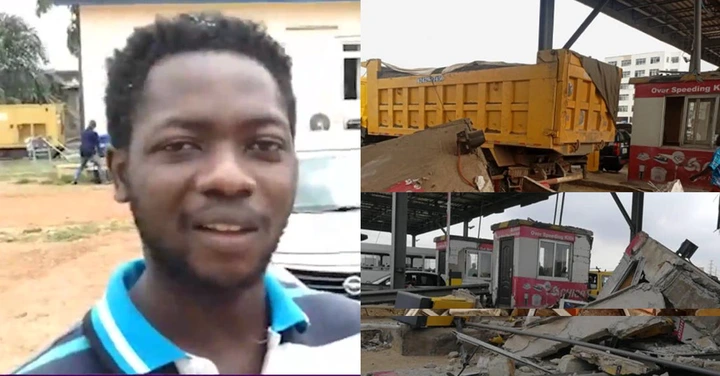 In the course of their duties, they are exposed to a variety of hazards in their mission to annoy and put money on the table.
Although it is assumed that their hard work would pay off at the end of the month, this is not always the case.
They are frequently defrauded by their employers and denied payment at the end of the month.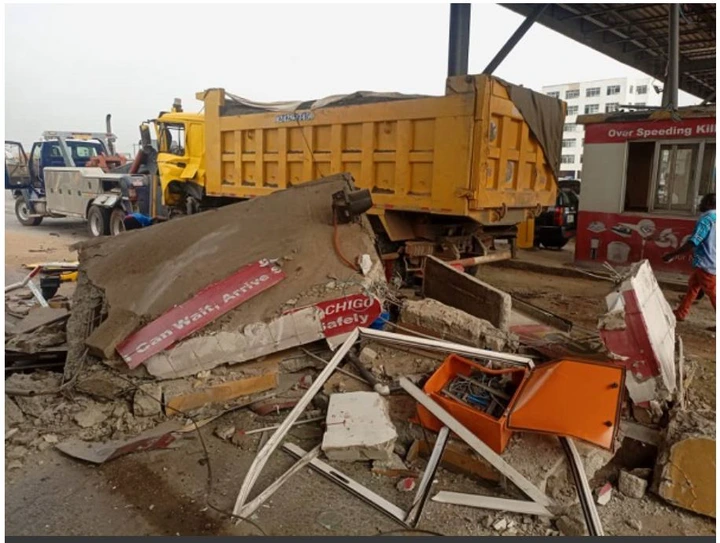 There have been many reports of laborers' modest pay being stacked up for months without being paid.
Mr. Koomson, a hearing-impaired cleaner employed by Tolls and Roads Management Limited as a cleaner at the Tema Motorway's Accra bound side toll collecting, is an excellent illustration of this.
While doing his tasks for monthly stipends, the guy was brutally murdered.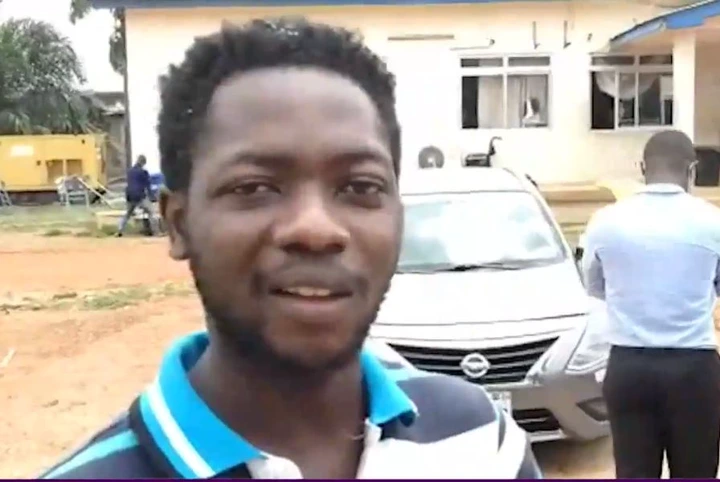 On the morning of Monday, July 12, 2021, it was a tragic scene as a speeding truck plowed into the toll booth, killing him in the process.
Mr. Koomson and the other victims were seriously hurt, but he succumbed to the anguish and died.
When his son arrived at the hospital and began explaining what his father had told him before dying, it was a terrible sight.
The unfortunate part is that the hearing-impaired man has been working without pay for the previous three months.
Every morning, he gets up and reports to duty with borrowed money. It is unknown how he feeds his family, but his superiors have never had an issue with this.
John Koomson, his son, also works part-time at the Tema Technical Institute. He is baffled as to why his deaf father would labor so hard without getting compensated.
Meanwhile, the Chairman of Tolls and Roads Management Limited, Mr. Yiadom Boakye, has rejected the claims, but Mr. Koomson is no longer living to confirm or deny.
Mr. Koomson's son is simply relaying what his father told him before he passed away in a terrible manner. It is past time for the voice of the vulnerable to be heard as well.
They are frequently paid less than the minimum wage, which should be criticized by the whole country.