NEWS
'My 'Crazy' Fashion Sense Has Boosted Sales, My Skirts Are Now Selling Like Hot Cake In My Shop' – Osebo
Popular Ghanaian fashionista and baby Daddy of Nana Aba Anamoah Richard Brown- popularly known as Osebo has revealed he has a purpose for his fashion sense.
according to him in a new interview, his trademark skirt-wearing is to draw customers to boost his sales of which he has been successful. he revealed he is now selling like hot cake despite the trolling a section of the internet community has subjected him.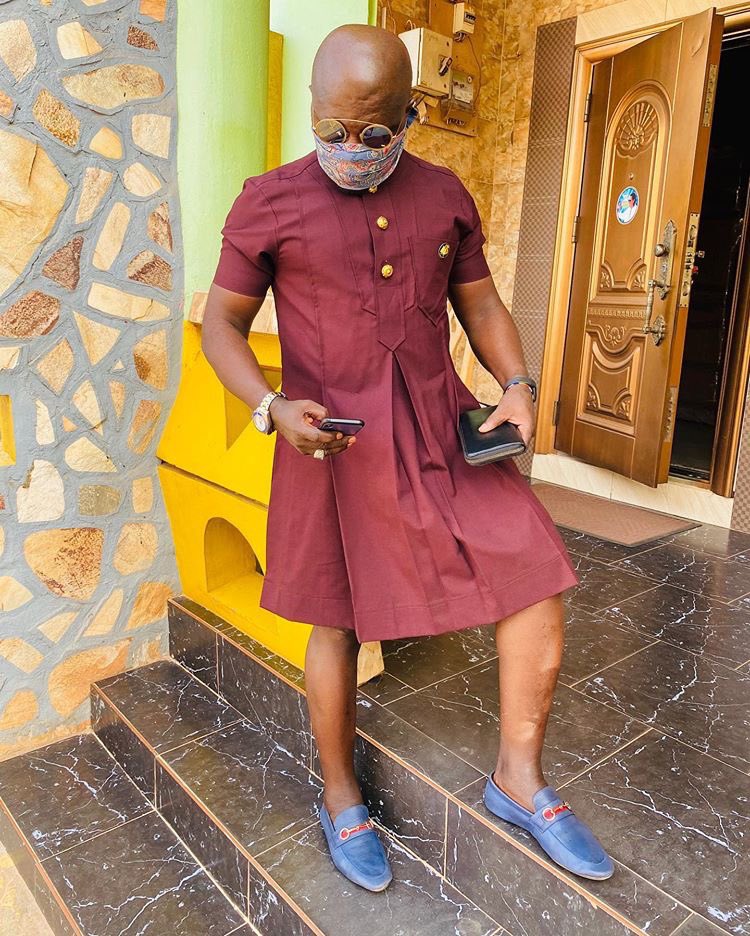 "I have four shops in Ghana and as we talk now people are rushing for the skirts and they are in high demand. Ever since I started wearing and showing them off on social media, the demand has gone up drastically and I intend importing more," said Osebo. "I am on a mission and that is what Ghanaians don't know. Some Ghanaians have started copying my style and I know very soon the wearing of skirts will be all over Ghana,"
Osebo is noted for often pairing blazers with skirts, wearing shirts that look cut for women, and sometimes wearing dresses that drop the jaws of Ghanaians.
[ads2]