A married couple was discovered dead in their home. According to sources, the deceased are Musa Ahmed, 25, and Sharon Cherotich, 20.
They allegedly married three months ago. It is unknown why they opted to commit themselves, but the guy begged his mother to look after his two children.
According to reports, Musa approached his mother a few weeks ago and urged her to look after her two grandkids after confessing to her that he planned to commit himself.
The woman's body lay on the bed, while the man's body was hanging from the ceiling.
Musa, who had just divorced his first wife before marrying Sharon three months later, returned home last night with his wife inebriated, and both were discovered dead today.
Musa may have murdered his wife before hanging himself.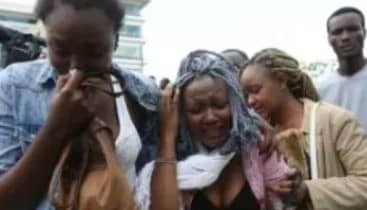 Effah Gideon is publicly known as Anisco Army, he is a content creator and very passionate about what he does. Effah is also a Graphic Designer and has done a variety of graphic works for numerous clients. Email Effah at [email protected]
Social links to Effah's profile can be found by clicking on the social icons below.
You can also Contact anyone associated with bestshowbiz or the site admin through the website's contact page located on the header of the website.