Ahmed Razak, a young Ghanaian who went missing ten years ago, has finally been found.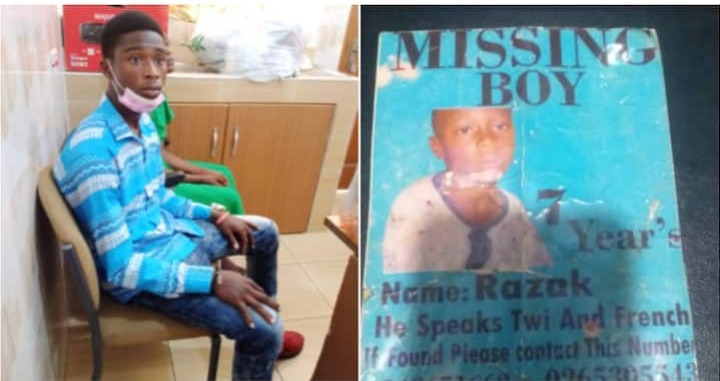 Ahmed's mother claims she has been crying for the past ten years since he vanished.
Ahmed went missing from his Accra home, according to reports. He was taken to a foster home by a kind stranger who saw him on the streets. He grew up in that area.
The parents of the young boy believed he was dead at one point. Fortunately for them, Oheneyere Mercy Asiedu was interviewed by an investigative journalist.
They put together a program for kids from foster homes. They advertise on the radio for people to come to look at them for the purpose of identification.
That is how Ahmed Razak's parents found out he is still alive. Ahmed and his parents were reunited in Accra. Ahmed is still alive and well, after all.