The lifeless body of Hajia Mariama Bawumia, mother of Vice President Dr. Mahamudu Bawumia, has arrived in Walewale, North East Region, for final burial.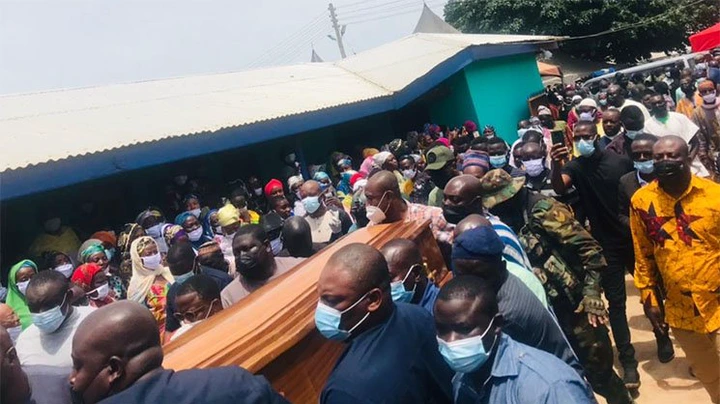 The late Hajia Mariama Bawumia is set to be buried at the family home in Walewale.
Hajia Mariama died peacefully in Accra on September 13, 2021.
Hajia Mariama Bawumia, who died at the age of 82, was born on September 15, 1939.
She will be buried alongside her late husband, Mumuni Bawumia, at their home in Walewale.
Dr. Mahamudu Bawumia, Vice President, also came to the family residence in Walewale, escorted by family elders.
The NPP's National Chairman, Freddie Blay, National Secretary, John Boadu, National Organizer, Sammy Awuku, and other top NPP officials gathered at the Walewale burial sites.