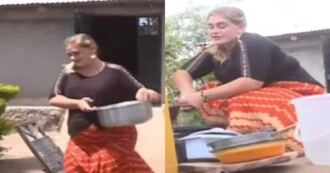 Speak about discovering love in the most impossible of ways and at the most inconvenient of moments.
Carey Wanyonyi, a US missionary who made Kenya her home, is a woman who came to preach the gospel and was blessed with sweet love.
The mother of two first arrived in the country in 2018.
She agreed to fly to Bungoma three days into her journey, and at 4.30 a.m., the woman of God was able to begin sowing the seed of her father above.
Then she met Albert Wanyonyi, the most attractive man she had ever seen.
Albert told KTN News, "She used to give me a ride in her car almost every day, and I wanted to tell her how deeply I had fallen in love with her."
While Albert was and still is a bodaboda rider, their love had no bounds. He wasn't well-versed in English, so contact was complicated.
What is supposed to be, though, will still be.
The father of two used to be a Class Two dropout who used only Bukusu as his primary tongue.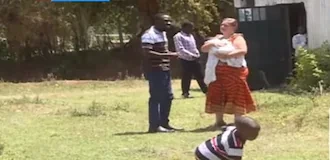 It was tough for Albert to speak proper Kiswahili and English, but by God's grace, he was able to do so.
"He didn't know English when we first met, but God helped him understand, and we were able to communicate," Carey said, beaming.
Albert's wife realized he was the man God had chosen for her and respected his professional ethic, so she let her guard down and fell in love with him.
"I knew he didn't have much money, but he worked really hard. I thought of his kindness and his spirit "Carey went on to say.
Fortunately, both of their families were accepting of their relationship and recognized that love, in whatever form, is indeed a wonderful thing.
"When my mother learned that Albert loved me, she exclaimed, 'Yes! Albert loves God,'" the devout wife said.
Carey has adapted to village life and raises her children with such beauty, modesty, and simplicity.
She is a traditional wife who eats, cleans, and works around the compound while providing her home with the attention it needs.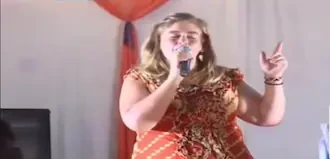 Kenya is now the missionary's home and it is here that her heart was reunited with its lost half.