Gyankroma Akufo-Addo is the daughter of Ghana's president, Nana Akufo-Addo, and while many think her mum, is the lovely Rebecca Addo she isn't. The President and First Lady, Mrs. Rebecca Addo, do not seem to have children together.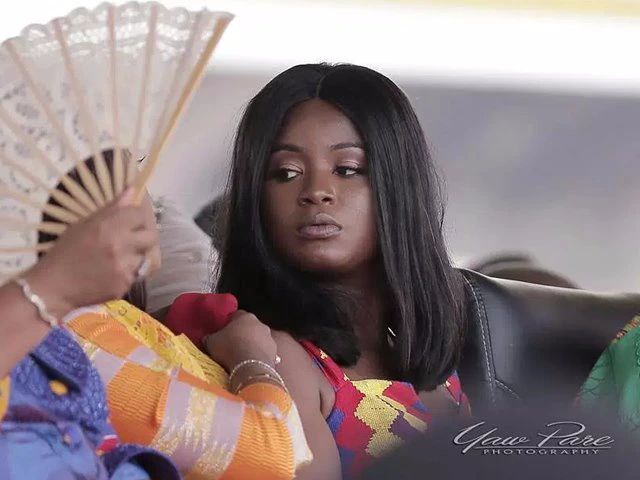 Gyankroma Akufo-Addo was born and raised in the United Kingdom, and her maternal mother is Virginia Hesse. While H. E Nana Addo and Ms. Virginia Hesse never married, sources say she was a student at the same university in the United Kingdom as H. E Nana Addo Dankwa Akufo-Addo when she became pregnant.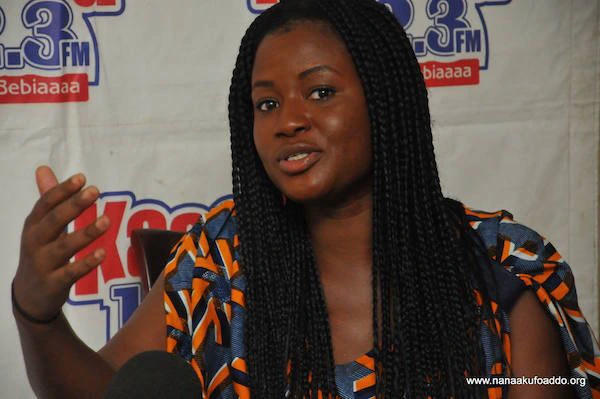 Gyankroma Akufo-Addo is the first biological daughter and oldest of the daughters of the first gentlemen of the state, as well as the biological daughter of Madam Virginia Hesse. She is currently the ambassador to the Czech Republic, having been appointed in 2017 when Nana Addo Dankwa Akufo-Addo was elected President of Ghana.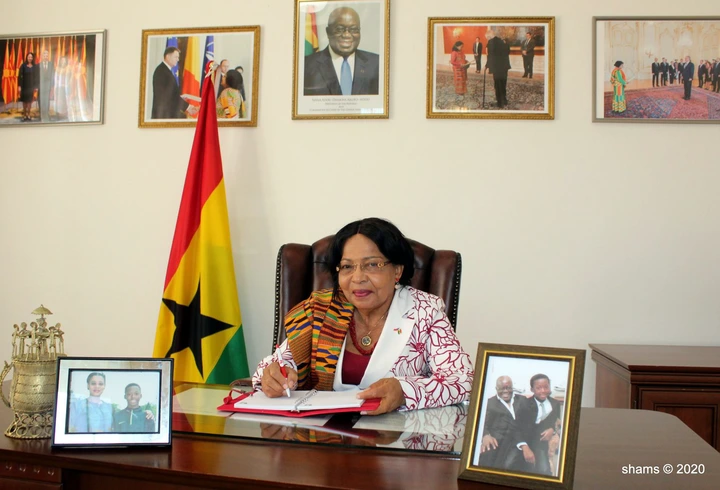 Gyankroma attended London's La Sainte Union Catholic School and is now the Director of the Creative Art Council, an NPP-created organisation tasked with overseeing the sector and promoting its development. Earlier in the year 2020, she and the Council facilitated the 'Arts for All' programme, which saw Ghanaian artists paint interchanges in Accra.
Virginia Hesse, her mum, is a Ghanaian civil servant and diplomat. She is Ghana's ambassador to the Czech Republic and has worked in Ghana's public sector for the bulk of her career. Virginia Hesse is a member of the illustrious Hesse family and a native of Osu, Accra. Lebrecht Wilhelm Fifi Hesse (1934–2000), her brother, was the first black African Rhodes Scholar, a two-time Director-General of the Ghana Broadcasting Corporation, and a member of the Ghanaian Public Service Commission.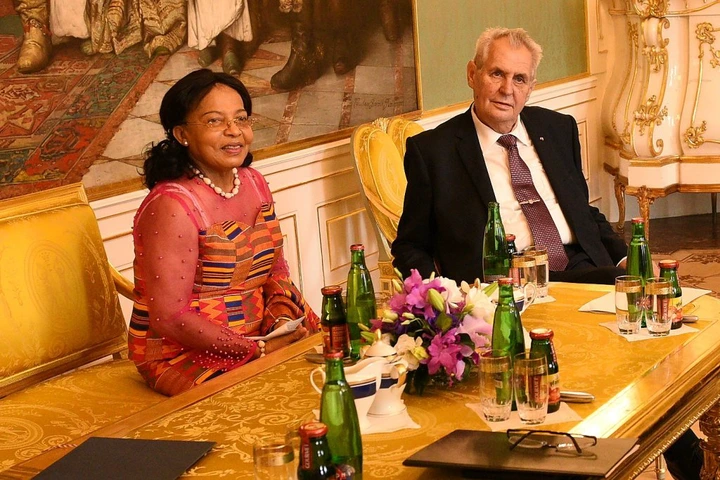 In the 1980s and 1990s, her other brother, Christian Hesse, served as Ghana's ambassador to the Soviet Union and later to Russia. She attended the University of Ghana, Legon, and graduated with honors. She served as a business officer and in the diplomacy branch of the Ministry of Trade and Industry in Accra. At the Court of St James's, she served as Ghana's Deputy Trade Commissioner.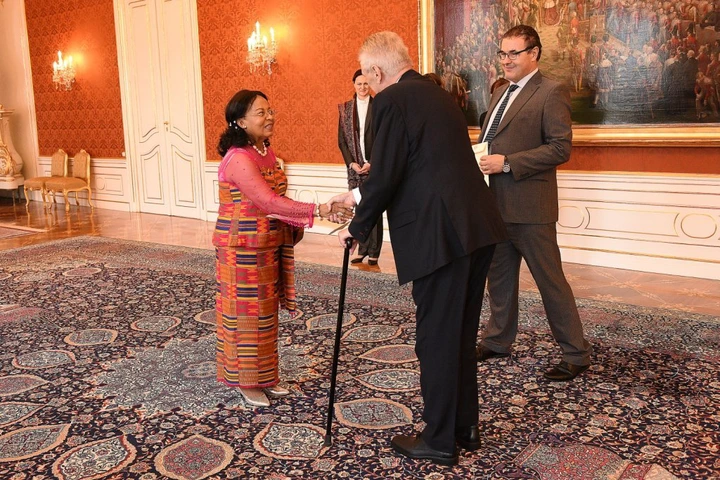 She has served as a project manager for a Swiss multinational company and later for water supply and waste treatment plants in the private sector. She was also the President of the Accra branch of Zonta International, a multinational non-profit dedicated to women's empowerment.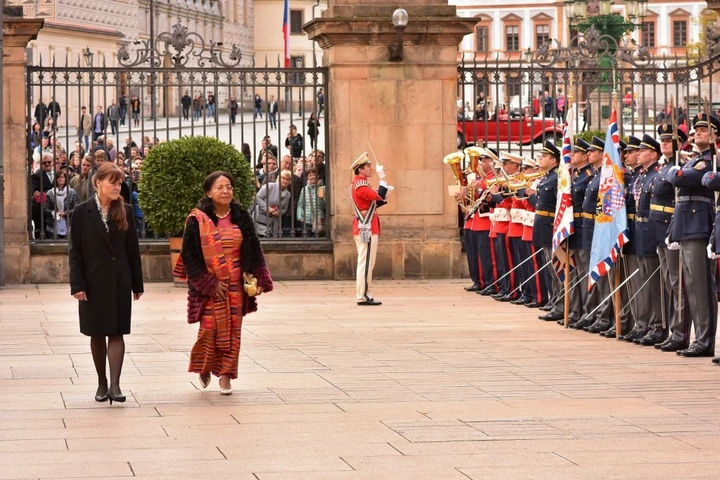 Virginia Hesse is the mother of a single daughter. Hesse has been a member of the Ebenezer Presbyterian Church in Osu since she was a child.