In this article, you will get the opportunity to meet the person with the greatest handwriting in the world, who is just 16 years old.
The act of writing using a writing tool in one's hand, such as a pen or pencil, is known as handwriting. In handwriting, both written and cursive handwriting are employed. Prakriti Malla has some of the most beautiful handwriting in the world.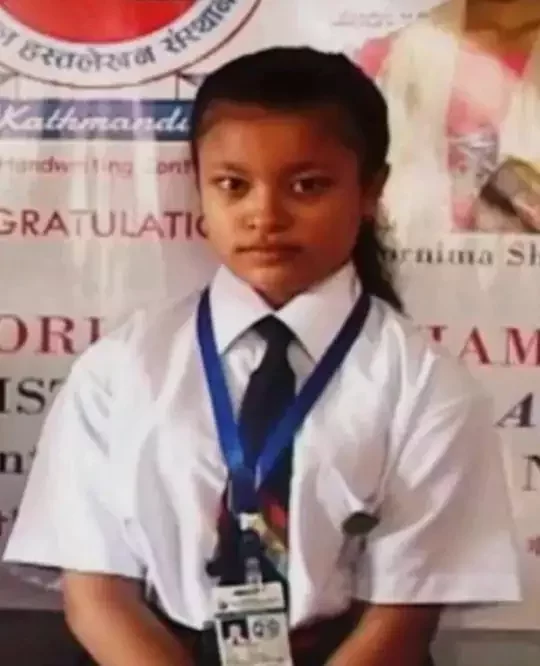 What You Should Know About Prakriti, a 16-year-old girl
Prakriti Malla is considered as a goddess of handwriting, having perfected the skill to the point that she is now recognized worldwide. She is 16 years old and a high school student. Malla's efforts have been appreciated by thousands of Nepalese people, and Microsoft has been asked to use her handwriting as the official typeface for their products.
Nepalese student Prakriti Malla. In 2017, Prakriti was in seventh grade, and her exquisite handwriting drew a lot of attention on social media. Her handwriting is widely considered to be among the most beautiful on the globe. Prakriti went to the Sainik Awasiya Mahavidyalaya in Bhaktapur.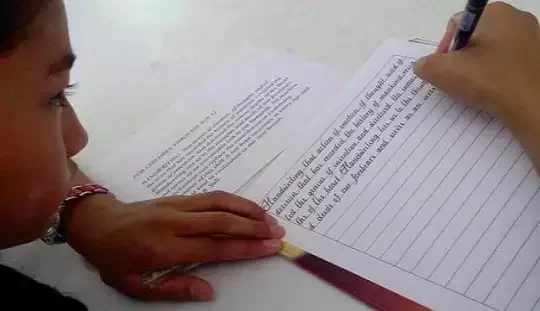 Prakriti Malla, on the other hand, was the national handwriting competition winner in Nepal. This small Nepalese toddler has, without a doubt, the greatest handwriting in the nation.
Award and Appreciation
Prakriti Malla first gained national prominence in Nepal last year, winning a prize from the government of Nepal, and has since gone viral on a number of social media platforms all around the world. She has earned international recognition and acclaim as a master of a rapidly vanishing art form: outstanding writing abilities. Her writing is said to be too exquisite to be beaten by computer typefaces.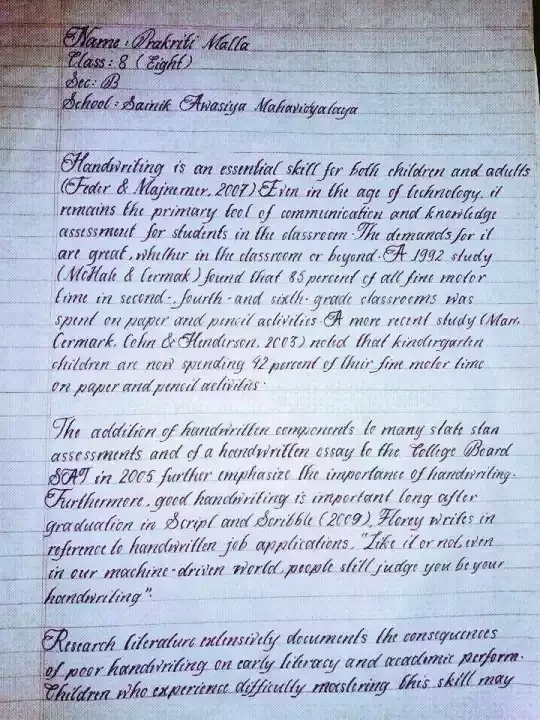 She was hardly noticed before she posted it on social media, but now her immaculate calligraphy has piqued the world's curiosity. She did not have to learn how to write; she was born with it and simply needed to practice to be excellent.